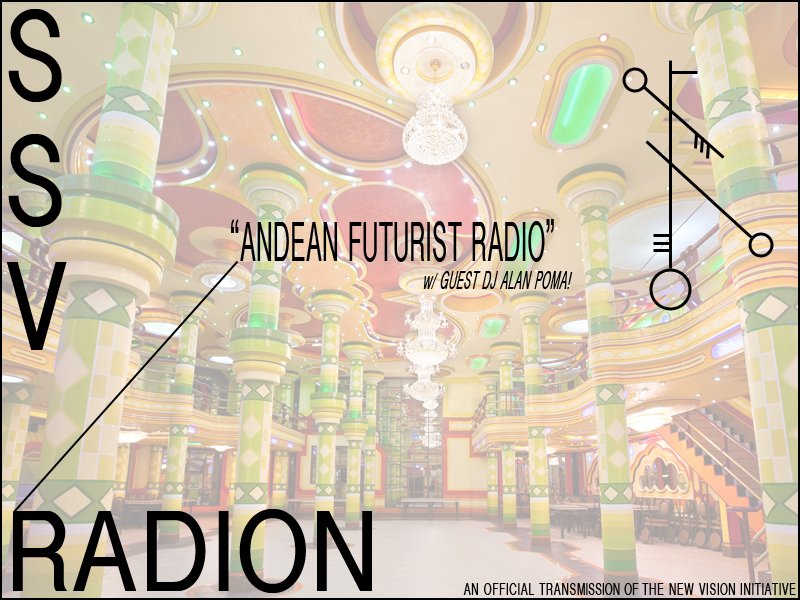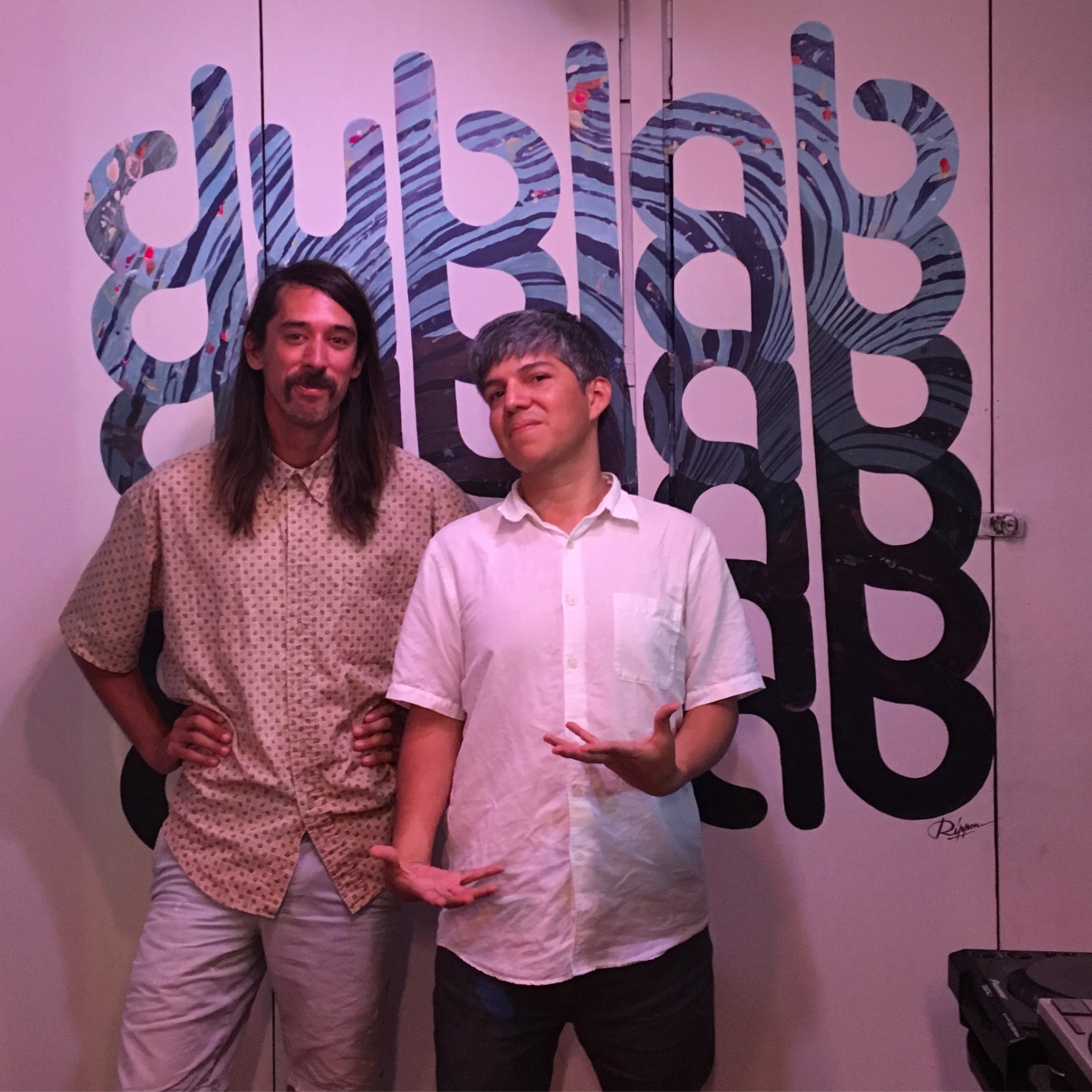 "A project of the NEW VISION INITIATIVE, a monthly stakeout involving a complex filtration system including but not limited to tunes, talks, texts, and video." – Sun Araw
This show featured guest Alan Poma! Poma (Peru) is a multidisciplinary sound artist, whose work has focused on creating site-specific projects and spectacles. His presentations often integrate performance, video art, visual art, sound art and scientific research, creating productions that provide sensory journeys for viewers. Read more at Delfina Foundation.
Sun Araw w/guest Alan Poma – Second System Vision Radio: ANDEAN FUTURIST RADIO (08.17.18)
DOWNLOAD
1. Gualberto Apaza …. Avioncha
2. Zorzal Negro …… Yo soy gorrioncito
3. Edith Ramos ….. Tarisunki
4. Marshall Macluhan on Wyndham Lewis
5 Alan Poma …….. DarkLA (Klevnikov refix)
6. Edith Ramos/Edgar Valcarcel (Invencion vs Despedida)
7. Radio Cora recordings
8. Radio El Sol recordings
9 Alan Poma Family Dance (Enemy of the Stars mix)
10 Velimir Klevnikov Laughers (Anal Coma refix)
11.Alan Poma Hey
12. Cesar Bolaños Intensidad y Altura (Radio reloj remix)
13.Alan Poma Radio 2400 vs Huachuchu
14 Alan Poma La gachisa (dancing moon mix)
15 Edith Ramos Sorjaway (4am remix)
16. Alan Poma Punto y Linea vs golden fish
17. Paruro Urbelirium
18.Cesar Bolaños Esepco II Song with no words.
19 .Edgar Valcarcel Zampoña Sónica
20 Jardin Pequeña Lulú (radio edit mix)
21.Tomás Tello Nan Anta
22 Clavelitas de Surcubamba Santiago con Yungor
21 Alan Poma Time traveler (Condemayta remix).
22 Alan Poma Linea dos puntos (Victory over the Sun mix)
21 Silvania Cielo (weather remix)