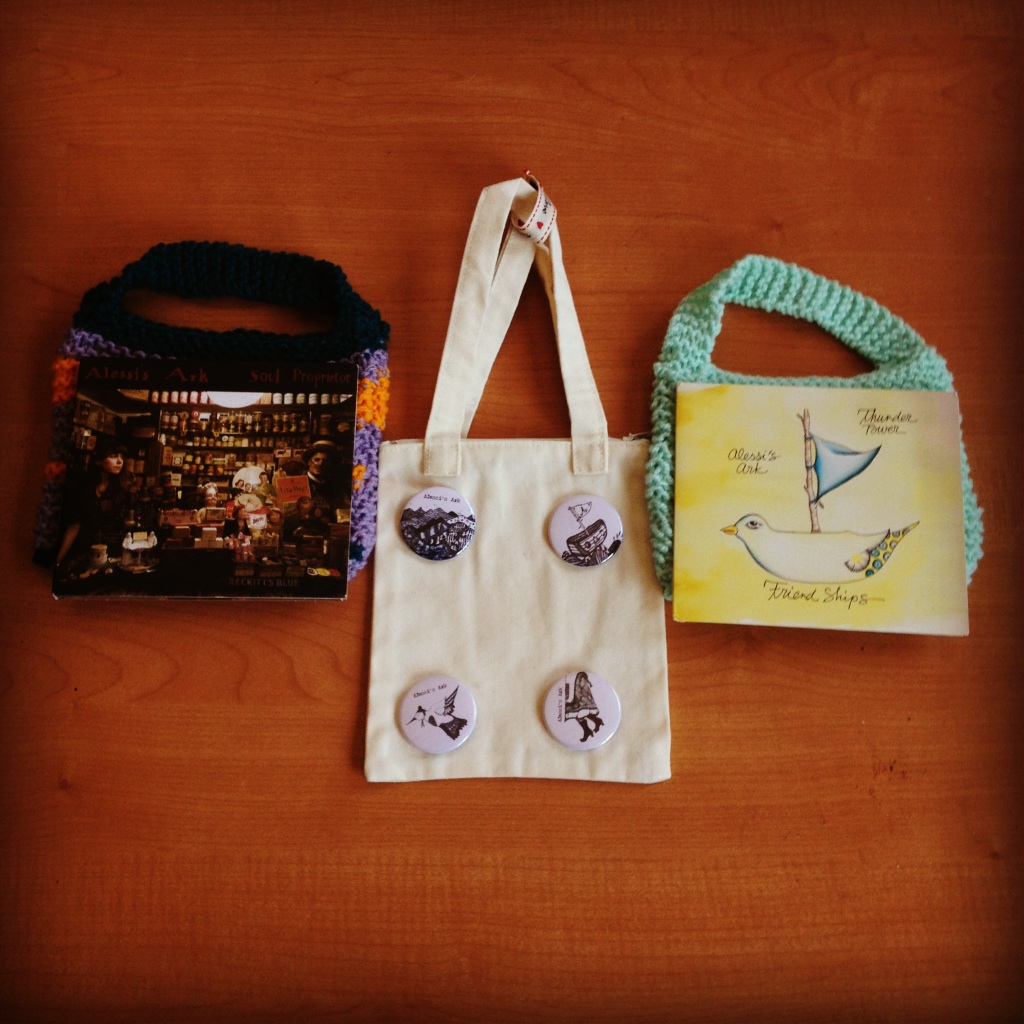 Our awesome friend from across the pond Alessi sent us a bundle of groovy music and some knitted goods!
Includes…
-Friend Ships CD
-Soul Proprietor CD
-Two knitted CD carriers
-Alessi's Ark button bag
Donation amount: $35 (+$5 shipping) / Amount available: 1
Big thanks to Alessi's Ark for her wonderful support!!