Night Light LA
Saturday, December 1 2018
08:00 PM - 02:00 AM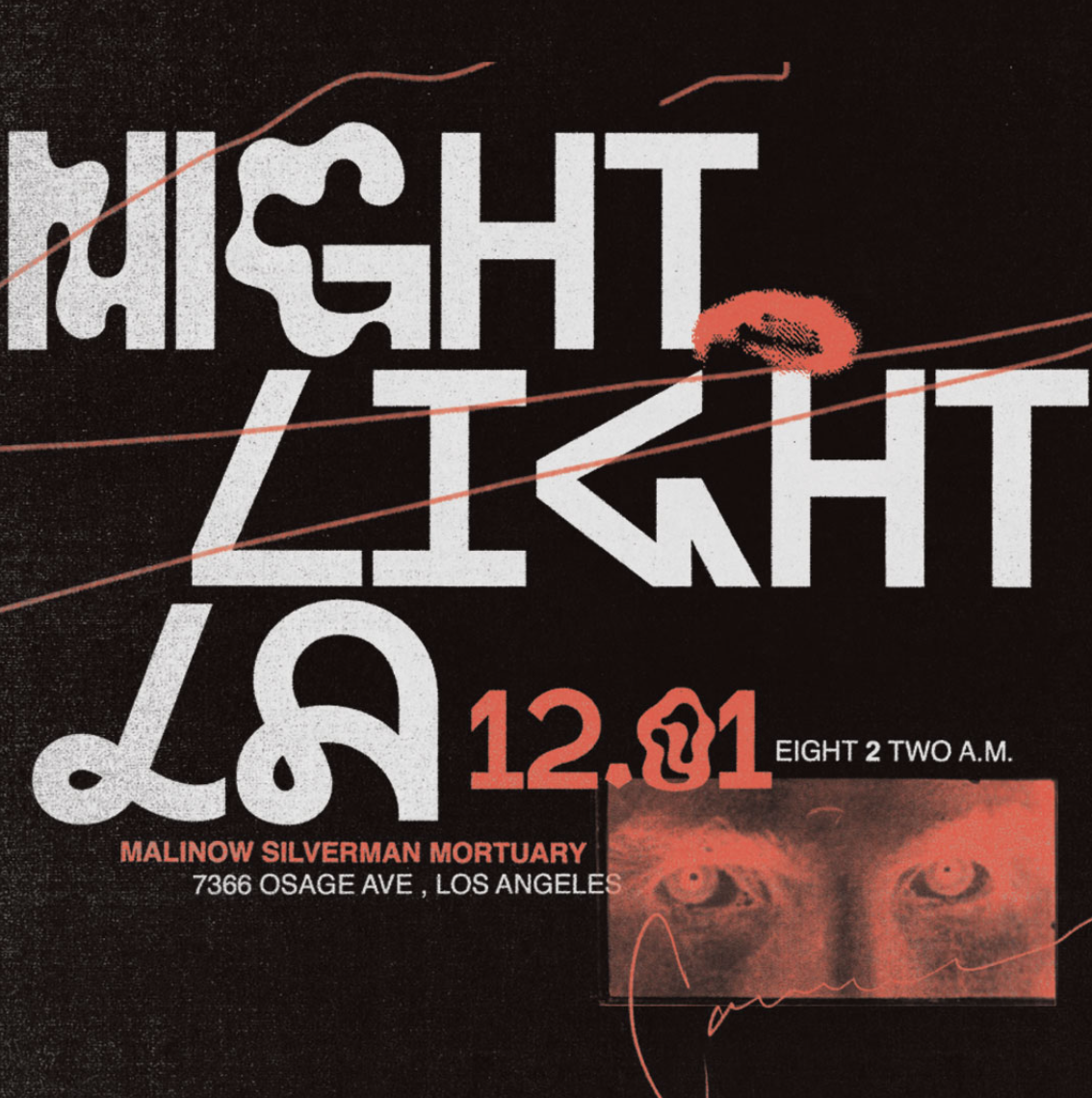 NightLight L.A. is a Interactive Art Event and Mortuary Dance Party held at a Deserted Mortuary in Westchester, L.A. Saturday December 1, 2018.
An eclectic crew of local visual artists, performing artists, and musical performers are activating individual rooms of the former Mortuary with Sound, Light, and Installation Art for guests to enjoy.
The Chapel serves as the main stage for musical performances, with a full bar, creative performances, exhibits, and seating areas spread throughout the rest of the 4,000 square foot space. A volunteer-organized event, a % of proceeds will be donated to partnering non-profit organizations.
This is a leave no trace event! Bring your own cups please. A limited number of cups available for purchase on site, but only 1 per guest.
Lineup:
KJ-$ (Kreayshawn DJ Set)
PBDY
Noir B2B Jae Drago aka Juke Bounce Werk
Aura T-09
Swimwear
Bored Lord
LITL BIRD
One Child Policy
Late Night Secret
Malinow Silverman Mortuary
7366 Osage Ave, Los Angeles
See more events at this location »
Get Directions: