Shesaid.so w/guest Tara Gardner – Shesaid.so Radio
Saturday, June 16 2018
12:00 PM - 02:00 PM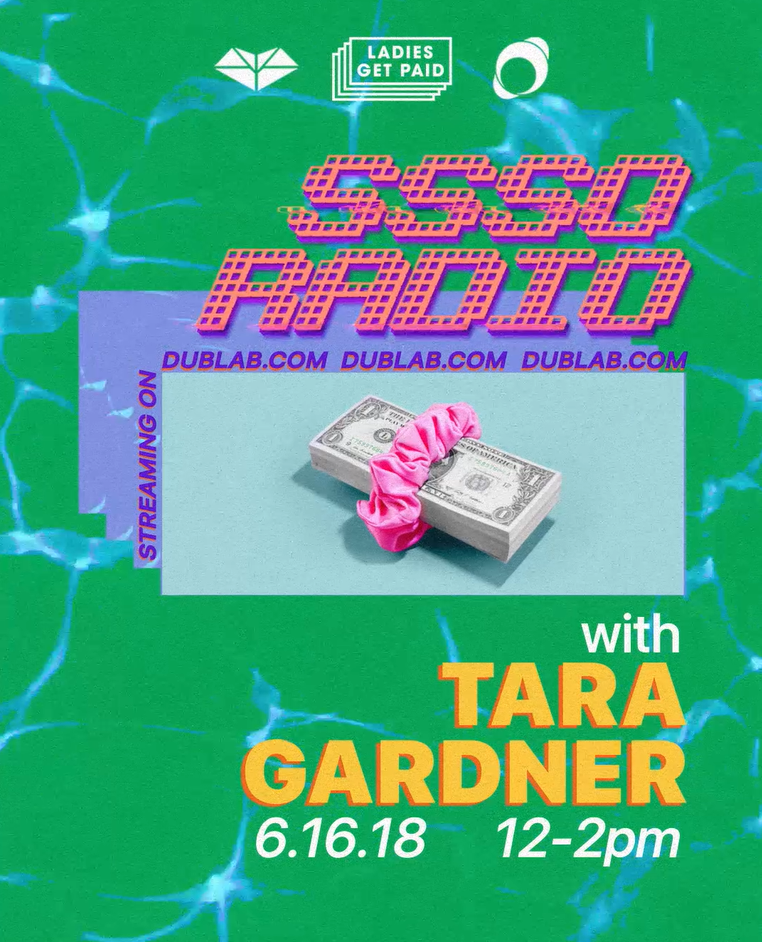 shesaid.so is a global community of womxn (and female-identifying people) in music. Formed by members of the Los Angeles chapter, the shesaid.so Radio LA team aims to motivate, connect, and showcase the work of inspiring womxn worldwide. The monthly show will feature interviews and themed discussions exploring industry news, trends and womxn's ever evolving forms of influence within the music ecosystem. Our conversations will cover industry topics including the artist/manager relationship, interviews with top talent, tips on how breakout as a femme womxn promoter, and more. The second half of the show will include an exclusive mix or performance from some of our favorite artists. Join us every third Saturday of every month from 12-2pm to get inspired by personal stories and tunes from womxn in music.
For episode 2 of shesaid.so LA Radio (6/19) we'll be joined by Ladies Get Paid Los Angeles Ambassador, Tara Gardner!
Tune in for an insightful conversation about getting paid, getting promoted, and obtaining the professional and financial opportunities you deserve. We'll be sharing personal experiences, tips, and much more!
Tara Gardner is a marketing professional, working primarily within the music industry – most recently at the Los Angeles Philharmonic where she works on the Digital team, managing the digital properties and special projects for the organization. Tara is also a member of shesaid.so and produces the Member Spotlight series for the shesaid.so blog – working to create Q&As with a variety of the community's members.
dublab.com
Downtown Los Angeles,
See more events at this location »
Get Directions: