Greg Belson w/guest CHAMP RECORDS – The Divine Chord Gospel Show
Wednesday, February 28 2018
02:00 PM - 03:00 PM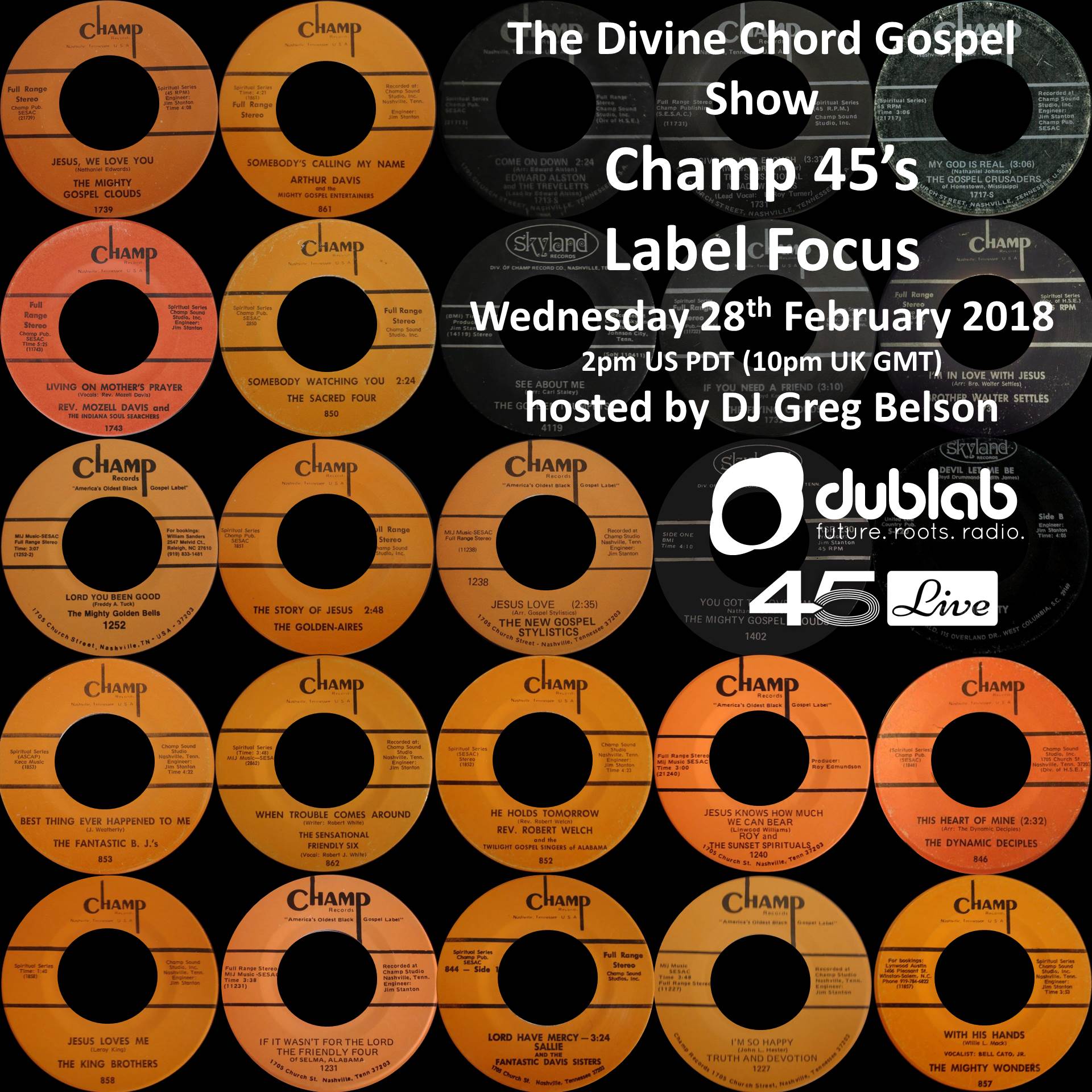 A series of monthly radio shows hosted by Greg Belson on dublab.com, dedicated to gospel soul, funk and spirituals from the 1960's thru to the 1980's.
The Divine Chord Gospel Show branches out into gospel influenced cuts and artists that crossed over to performing secular cuts too; so plenty of rarities all played from original vinyl, either on 45 or LP format. The Divine Chord Gospel Show Facebook Page
Many of you might be familiar with the floor shakin' Sacred Four 'Somebody watching you' which spearheads the labels popularity in club land at the moment. But now it's time to get familiar with the likes of the Dynamic Deciples, the Mighty Golden Bells, Truth & Devotion & Rev. Robert Welch. We'll also feature a few cuts from the subsidiary 'Skyland' label, so pens and paper at the ready. Get on board the Champ Train!
For second hour, 3pm til 4pm, I'll be presenting pt. 14 of 'Time-Less'….a show that focuses on the beatscapes of 90's club culture. Here's a link to pt. 13, to give you a taster;
https://www.mixcloud.com/gregbelson/time-lessan-exploration-of-original-beats-pt-13/

,
See more events at this location »
Get Directions: