Chhabb – Dublab X Focus on India Session
Friday, August 11 2017
09:00 AM - 10:00 AM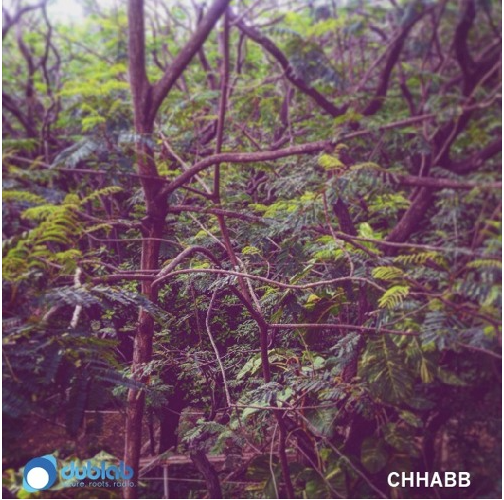 In 2006 I was in college in Boston and I came across Louie Vega in clubs and also some Larry Heard. I was still under age to get into a club by law, but I was in search of a dance floor or a rave. I had started fiddling around with some cdj's a year before that. I was just confused within what genre or style I was looking for. It was 2 years after I discovered Mathew Dear, Mathew Jonson, Juan Atkins, Jeff Mills and all the Chicago, Detroit and those Canadian sounds. It changed my world…psychedelia and urban groove all mixed up in one. The perfect cocktail. Just enough to motivate me to start Dj-ing. I spent years at raves watching Dj's spin and evaluating the journeys they took us on those special nights. It just brought me closer to learn more about the art of Dj-ing and eventually making some sounds of my own. I started playing all around the Mumbai/Goa club circuit experimenting with Acid/House/AmbientTechno/Dub. I met an older crew's who were into the same kind of stuff and started doing cool parties together. Today India's got a pretty big scene, we've seen it come from a small bunch of us into becoming an industry. It's so refreshing to see the level of depth in the sound coming from the neighbourhood. My buddy Bhish and I are launching our label -later this year and we will represent some of the experimental sides of the Indian Underground Movement. Will surely be found on your side soon.
Living in an extremely crowed city with so much noise. I like music that can keep up with the grid… but also have a certain softness to the structure and composition. I've always searched for depth and emotion. Varg the Northern electric veteran is one of my favourites for techno which is full of story and research. Locked Layers is a Uk dubstep pioneer who is a monster producer. He also collaborates with UK Legend Applebllim. Their live sets are just jaw dropping! Bleak and Prince of Denmark make dub techno seem so warm and spacey. Giegling is sonically special for me. They have the perfect balance of emotion and depth. Deepspace a Japanese producer has this really interesting acid/electronica sound to it. I've experimented with a mix of ambient and dance through all the sub genres in my collections for this one. Hope you Enjoy it!
I've consciously made an effort to live in flow, choice is still such a big question to me. I think we pick up from where we are, using emotion and experience as the guider. It's not in our control. But there's always these duality that seems to make us smile.
Chhabb.
Fb – https://www.facebook.com/Chhabb-1389675634676577/
Soundcloud – https://soundcloud.com/imaginary-friend-4
dublab.com
,
See more events at this location »
Get Directions: