Chris Kissel w/guest Prana Crafter – Contact Wave
Sunday, January 21 2018
10:00 AM - 12:00 PM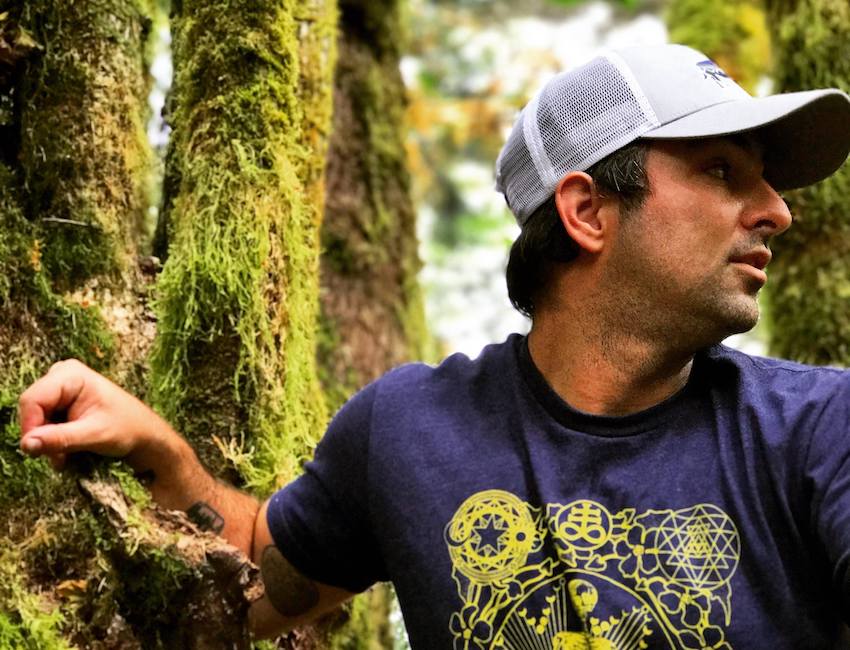 Hosted by Los Angeles DJ and journalist Chris Kissel, Contact Wave enthusiastically celebrates the best experimental, avant garde, psychedelic, and off-the-grid music crafted in L.A. and beyond.
This week's episode features special guest Prana Crafter.
Prana Crafter is both the musical moniker of a lifelong dweller of the forest and mountains as well as a description of the process which yields his music. Prana Crafter is William Sol, a musical mystic who blends the raw energies of natural elements together with guitars, synthesizers, hand drums, singing bowls, and mystic flow-consciousness; extracting a sonic nectar from the swirling tapestry that is the phenomenal world. As Grey Malkin has penned it, "there's something ritualistic about Prana Crafter; something of a ceremony around their music as it builds into both fury and beauty… very few people are making music as ambitious, genuine, and essential as this." Musically, Prana Crafter draws from psychedelic/kosmiche music the likes of Agitation Free, Ash Ra Tempel, and Pink Floyd, as well as from improvisational rock, jazz, and fusion musicians both past and present. Prana Crafter proudly proclaims, to anyone who inquires, that the heaviest influence on his music is the one and only Captain Trips, Jerry Garcia. William lives on the Olympic Peninsula in Washington State, where he can be found roaming the wilds with his family, crafting music, and working on his PhD, which focuses on improvisational music and states of consciousness.

,
See more events at this location »
Get Directions: