Greg Belson w/guest DJ AEON SEVEN – The Divine Chord Gospel Show
Wednesday, August 23 2017
02:00 PM - 03:00 PM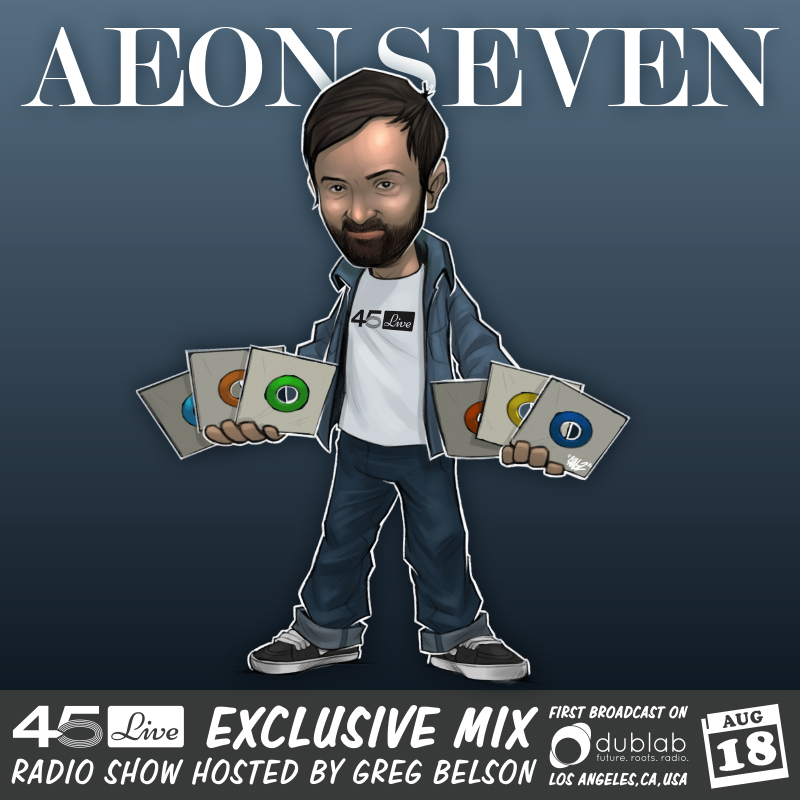 A series of monthly radio shows hosted by Greg Belson on dublab.com, dedicated to gospel soul, funk and spirituals from the 1960's thru to the 1980's.
The Divine Chord Gospel Show branches out into gospel influenced cuts and artists that crossed over to performing secular cuts too; so plenty of rarities all played from original vinyl, either on 45 or LP format. The Divine Chord Gospel Show Facebook Page
AEON SEVEN
Aeon is a vet of the game….a selector and stylist DJ that juggles the rhythms to maximum audio effect. Check out yet another seemlessly blended set of the good stuff, from the crate to the table to you. It's always a fresh recipe, when Mr Seven takes control.
Your host Greg Belson will be selecting beats, pieces, rarities, forgotten funk, serious soul and anything else he can grab from his well stacked crates. It's a celebration of the 7″ single like no other, so join us please!
We broadcast on Dublab.com via the internet & 99.1FM KLDB on your Cali radio dial, from 8pm US PDT (4am UK time), perfect to tune in live for the pre-club sessions in California, and the back-to-mine party in the UK!
dublab.com
,
See more events at this location »
Get Directions: