Ale w/guest MONO/POLY – Elevation Through Sound
Wednesday, January 6 2016
10:00 AM - 12:00 PM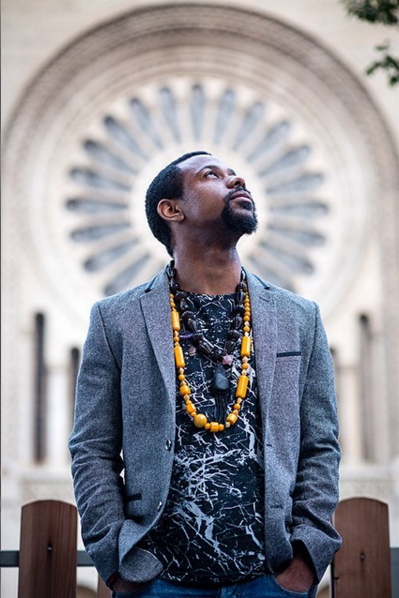 Alejandro Cohen is a musician and composer from Los Angeles, California. He has written and performed music as part of numerous projects and groups, including Languis, Pharaohs and Psychic Powers. He is also a composer of music for TV shows, documentaries and educational materials. Ale works at dublab as part of the full time office team along with frosty and Lavenders.
Charles E. Dickerson, better known by his stage name MONO/POLY, is an electronic music producer from Bakersfield, California now residing in Los Angeles. MONO/POLY joined Flying Lotus' record label Brainfeeder in 2011 and debuted with his "Manifestations" EP, plus the glorious "Golden Skies" LP in Summer 2014.
Admittedly, its his debut album, the often over-looked yet illustrious & sprawling 19-track opus "Paramatma" from 2010 that serves as the not-so-subtle beginning to MONO/POLY's musical career. "Paramatma" is a trip through the dark and questioning subconscious of a mind at fault with the world around him, out of sync and grasping for purchase. Short snippets of epiphany run through this album, but its also a tough nut to crack, with its syncopated rhythms hidden in dense layers of haze and bass. In Fall 2015, HIT+RUN repackaged the almighty "Paramatma" [HNR50], spread it across two heavyweight 12" colored vinyl slabs (opaque peach & sky blue) to mark the 5-year anniversary of its preeminent release.
The much anticipated follow-up to all of this is MONO/POLY's 2016 musical offering, "Cryptic" [HNR58], a wondrous nine-track EP of sterling sound design. The dense and dynamic 30-minute album is predominated by Dickerson's striking instrumental productions and discordant beats, with exception of the stunner "Nocturne", which features the haunting vocals of Seven Davis Jr. (and guest bass by Thundercat). MONO/POLY "Cryptic" will be available Monday January 4th, 2016 through Los Angeles-based imprint HIT+RUN, on limited-edition marbled green 12″ vinyl (in two distinct color ways – only 200qty of each pressed!) and housed in a hand-screenprinted cardboard jacket, as well as digital downloads worldwide.
Catch MONO/POLY performing selections from "Cryptic" in Los Angeles at :
LOW END THEORY (The Airliner) on Wednesday, December 30th, 2015
THE ECHO (Record Release party) on Wednesday, January 6th, 2016
BEAT SOUP (Poobah Records) on Friday, January 8th, 2016
dublab
dublab.com, far out
See more events at this location »
Get Directions: