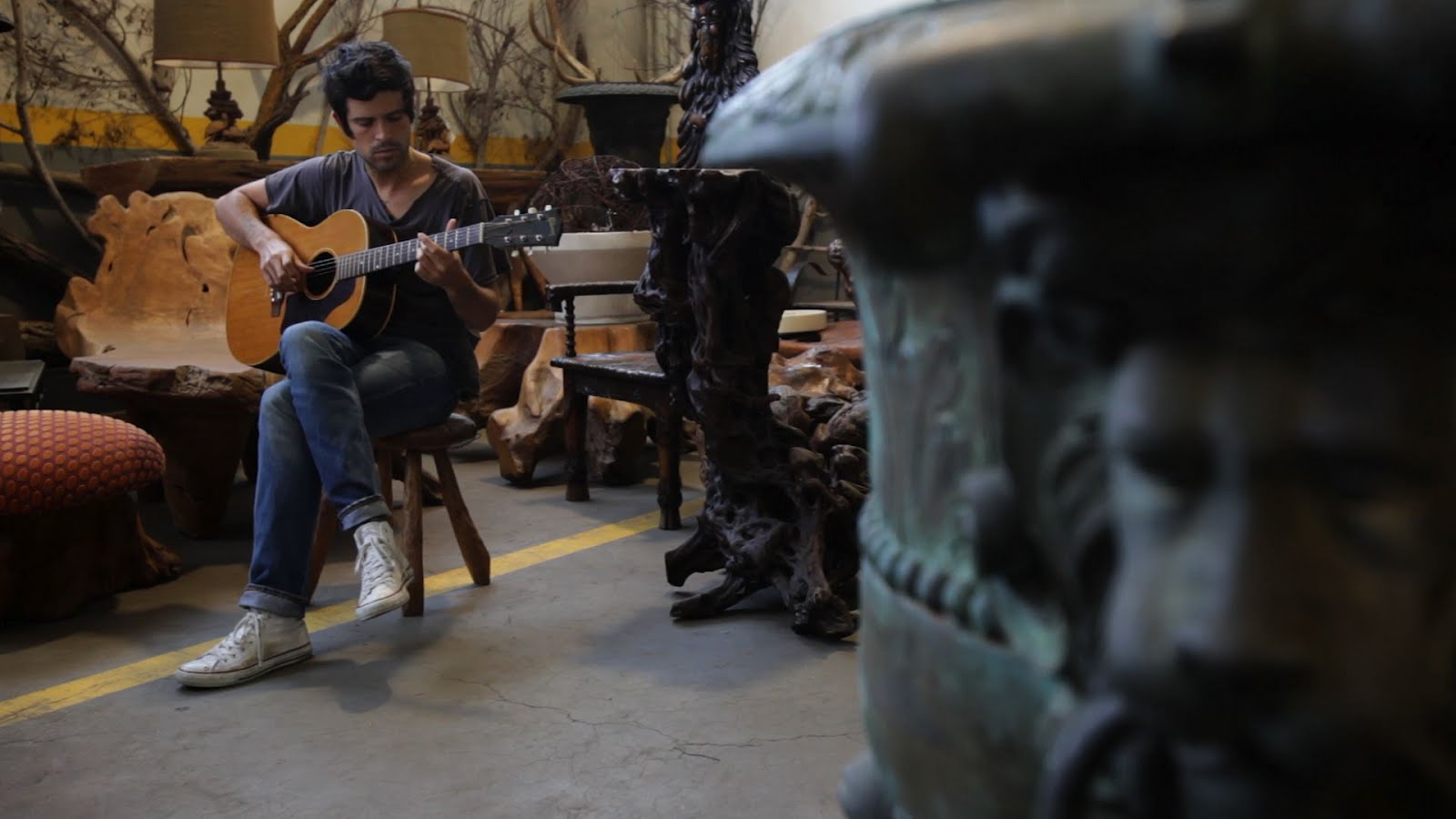 dublab is proud to have portable.tv premier the next installment of the VisionVersion film series. This live performance by Devendra Banhart was filmed at the incredible "Superba" exhibit presented by the Johnson Trading Company at the J.F. Chen Loft in Hollywood. The amazing labyrinth of furniture transcends time and space with his breathtaking mix of antiques from around the world and revolutionary creations by contemporary artists. The "Superba" exhibit was an eye popping wonderland where futuristic fused with prehistoric in a collection of masterpieces by Matthew Sullivan, Aranda/Lasch, Michael Wilson, Simon Toparovsky with Lev Rukhin, Kwangho Lee, Simon Hasan, JoAnn Patterson, Greg Lynn, Max Lamb, Yassi, Eddy Sykes, and Mary Brogger.
Devendra Banhart is a singer-songwriter and celebrated visual artist who helped form the front lines of the acclaimed "freak folk" scene but has always traveled his own genre blurring path bouncing between psych to African Reggae to doo-wop to Tropicalia to weird jamz to warm jams. In this VisionVersion he plays a tried and true favorite, "At The Hop" and a newer tune, "Quedate Luna." Devendra spent some time growing up in Venezuela so the Spanish song flows with beautiful ease.
This VisionVersion episode was directed by June Zandona of The Masses Lab. This is June's first VisionVersion in the role of director, but she was an essential part of the Javelin VisionVersion crew at the Bob Baker Marionette Theater where she operated a camera and gathered much of the amazing backstage puppet footage. She also served as Director of Photography on dublab's upcoming ESP VisionVersion at Cheetahs Hollywood.