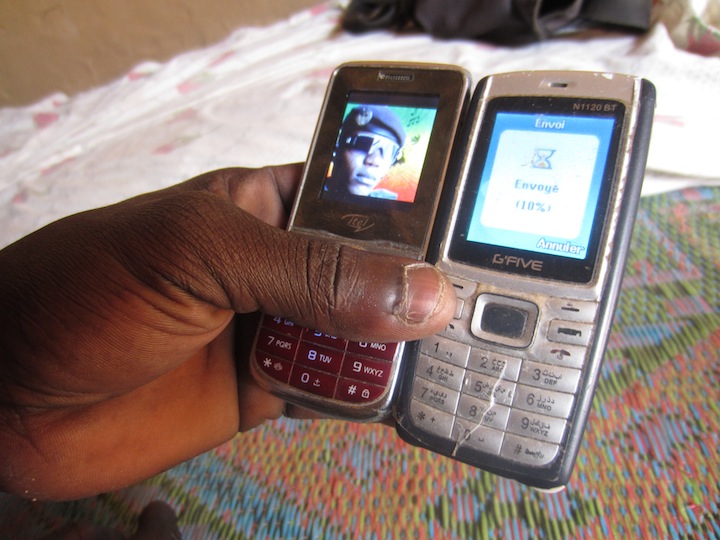 Christopher Kirkley who runs the excellent Sahel Sounds label joined us in the dublab studio to share, amongst other tunes, selections from the recently released Music from Saharan Cellphones: Volume 2. This compilation focuses on songs that floats through the desert from peer to peer via cellphone bluetooth file exchange. The music is a regional flip on international frequencies or as Christopher more succintly sketches the sound range, "From dreamy Niger guitar ballads, Bamako club juke, to hi energy Moroccan child Raï – with a focus on the Autotuned DIY creations circulating the desert." Enjoy this mix from a man who is doing a great job of sharing songs rarely heard outside of cellphone speakers in the deserts of Northen Mali.
01_11_13_christopher_kirkley_of_sahel_sounds_mix
MIX:
DOWNLOAD
Ajanwadal – Algerian Synth
Kader – Alhadi
Hasso Akotey – Amidine
Imanaren – Unknown
Terakaft – Talikoba
Leila Gobe – Menaka
Unknown – Hip Hop Rai
Mdou Moctar – Mounaghine
Sahelsounds – Cellphone Field Recording
Break
Amanar – Sudan
Alkibar Gignor – Adibara
Yeli Fuzzo – Abande
Sani Danja – Muna cikin sanyi
DJ Balani – Track 5
Kaneleba – Mali Jam
Pheno S. – Clash
MC Jambala – Tim Timol
Papito ft. Iba One – Yereyira
Lakal Kaney – Soul Tamashek
Aziz Berkani and Samar Ray – Ana Mzaweg Matemchich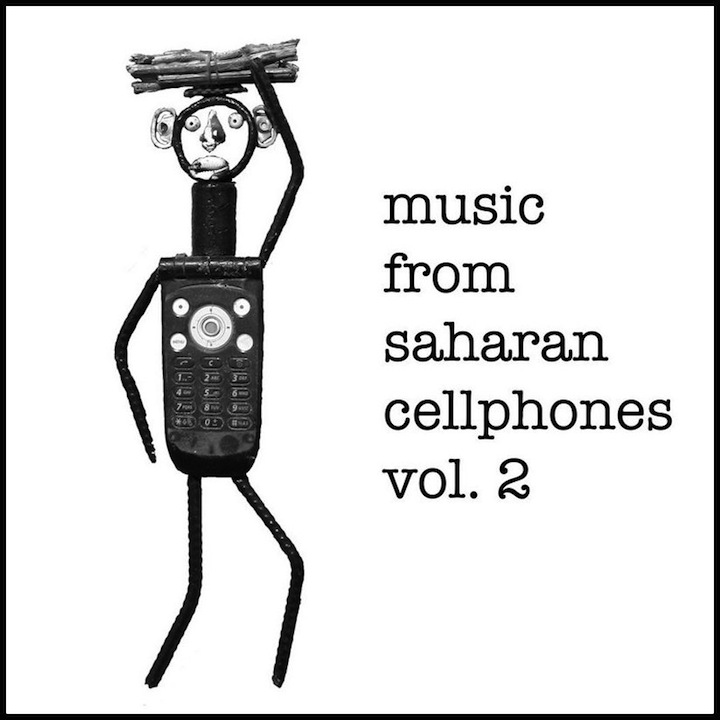 More about Music from Saharan Cellphones: Volume 2:
This compilation collects music from Western Africa, normally shared as digital files through bluetooth connections between people's cell phone memory cards. Volume 2 draws from material on both of the first two Sahel Sounds cassettes: from hi-energy Moroccan Raï, desert ishumar guitar, Sonrai rap from Northern Mali, to yet to be named genres like "Tuareg Autotune". Producing this compilation involved tracking down the artists via Facebook, Youtube, and trips back to the Sahel, where Christopher met several of the artists. 60 percent of the proceeds from the vinyl sales go directly to the artists on this record.
The music on the disc was originally collected in Kidal in 2010, tunes circulating on the unofficial "cellphone network" of Bluetooth exchanges and mp3 trades. Since then, many speculated that internet would wash over the desert rendering the peer to peer transfers of cellphone exchanges inútil. Instead, a more sinister force of religious of extremists have spelled an end to cellphone music – banning any non-Koranic mp3s on cellphones. Northerners are holding their breath waiting for the sandstorm to pass.