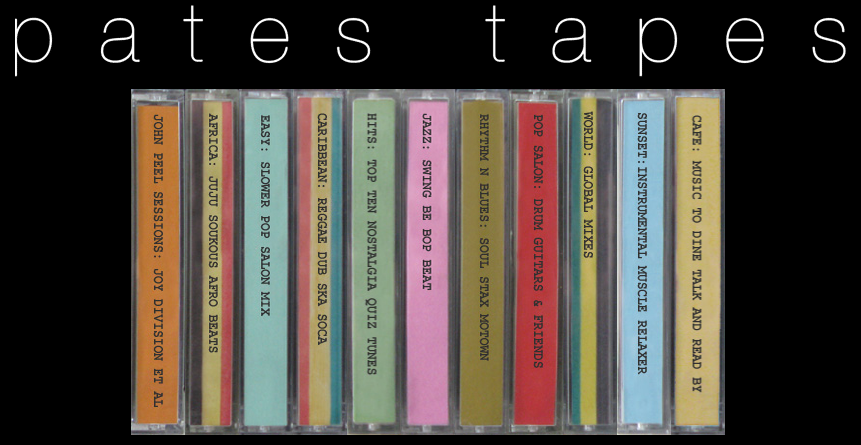 "The chaps at Dublab in Los Angeles have asked me to put together a 'Greatest Hits of patestapes,' one track from each of the eleven sections, you can imagine the arguments I've had with myself. I will load the tape into the EASY section soon, but if you want to hear it now press the link. Enjoy in joy. 日本の皆さんへ 新曲 PT SESSIONS セクション DUBLAB"
MIX:
DOWNLOAD
Intro – Me followed by John Peel
B-Men – The History of Hip-Hop
Holger Czukay – Persian Love
Amadou & Mariam – Sabali
Lambchop – Paperback Bible
Prince Far I – Black Man Land
Simon Dupree & The Big Sound – Kites
Weather Report – American Tango
Lorraine Elision – Stay With Me
Roderick Taylor Falconer – Play It Again
Sigur Rós – Starálfur
Pat Metheny – Last Train Home
Nicoló Paganini – Violin Concerto in D major, op. 6; III: Rondo
Outro – Me
Thank you Janelle, for initially turning us into this great site, that lead to this posting. Cello Wat?