DJ Greg Belson w/guest DJ DOM SERVINI – 45 Live Radio Show
Friday, December 7 2018
08:00 PM - 10:00 PM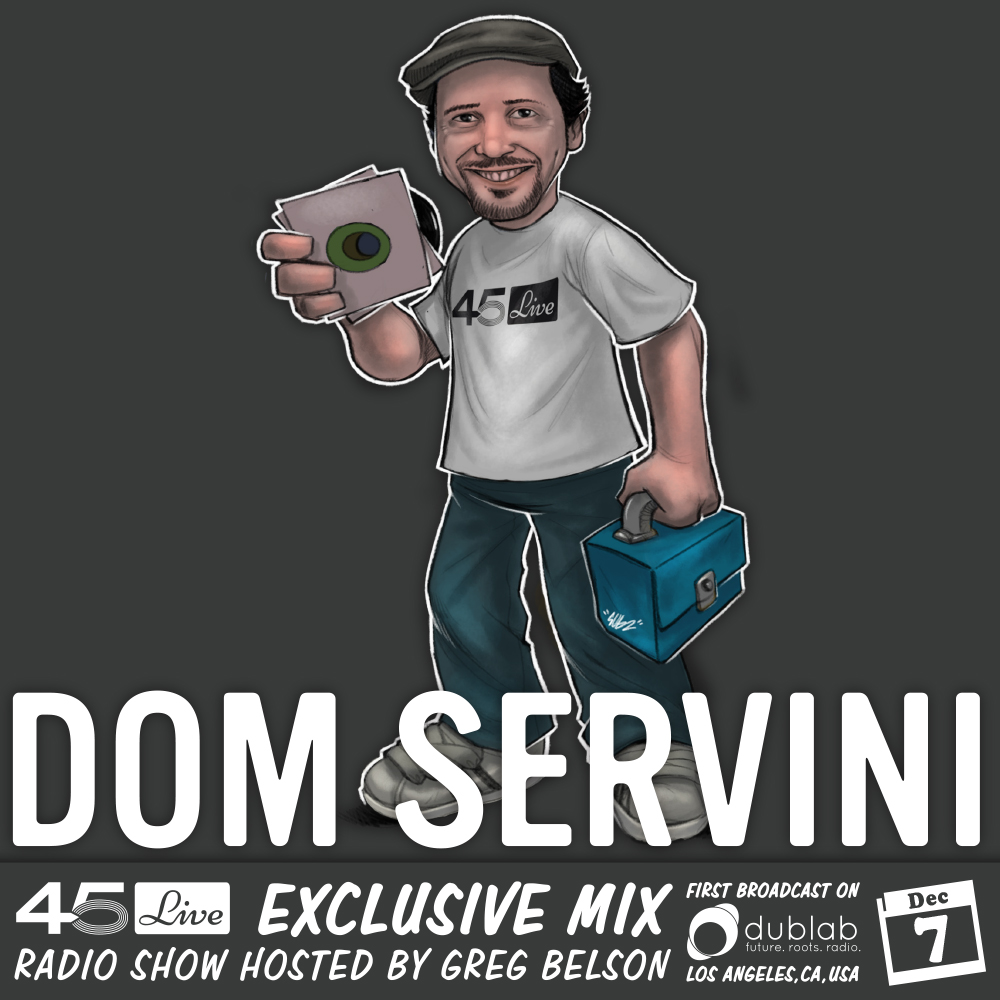 100% 45rpm 7″ singles, covering many and any genres of music. Hosted by Greg Belson and featuring guest mixes each and every show from members of the 45 Live international DJ team. Expect heavy soul, deep funk, breakbeats, gospel, leftfield, electronica, psyche, rock, acid, pop, and, well, anything you can think of, as long as it's on a 45!
Joining me in the studio on 7th December 2018, in a tribute show to a fallen brother, is Wah Wah45's head honcho;
DOM SERVINI
The first and last set will be dedicated to a dear friend who passed away recently, Mr Nacho Martin….one set, uptempo funk obscurities, the other downtempo soul….just the way he liked it. RIP, my friend.
Dom will be taking us through his wonderfully stacked record box and controlling the center hour, bouncing rhythms and sliding genres as only he can. It's music for the connoisseur, from all sides of the pigeonhole. Come take a trip with us to London, then across the world for beats served Servini style.
dublab.com
,
See more events at this location »
Get Directions: