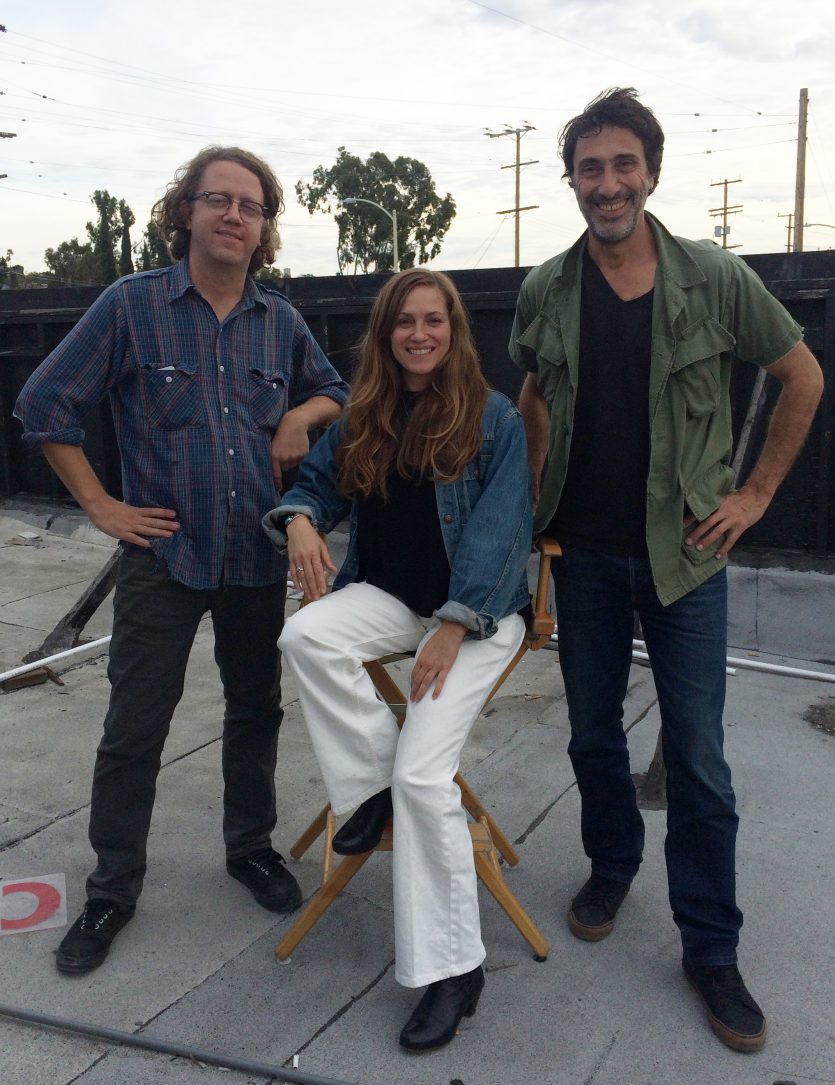 A music venue is usually all about reception, providing a physical place where audiences can come to receive musical transmissions from around the world. On this show, we'll flip the switch and broadcast the sounds of Zebulon back to the world. We'll be sharing recordings gathered over the ten years of our original incarnation in Brooklyn, alongside recent releases from musical friends and favorite works by inspirational artists – to be followed in the near future by weekly broadcasts from Zebulon's new Los Angeles location.
Zebulon, a new center for artistic and cultural exchange, will be opening soon in Elysian Valley. Starting in early 2017, we hope you will join us at 2478 Fletcher Drive for community, food, drinks, music, film, theater and dancing. Until then, please listen in every Sunday to hear some of what's in store…
This week featured special guest Shelley Burgon.
Zebulon FMR w/guest Shelley Burgon – Radio Zebulon (01.08.17)
MIX:
DOWNLOAD
Jef Gilson – Chant Inca – Jef Gilson avec Lloyd Miller et Hal Singer –
Kindred Spirits
Claude Nougaro – Le Cinéma – Philips
Eroc – Des Zauberes Traum – S/T – Brain
Reshman – Kite Nain Na Jorrin – Folk Songs of Pakistan – The
Gramophone Company of Pakistan
René Perrin & Koncept Kabann – Kongo Mi Matla – ?
African Dance Band International – Mmobrowa – S/T – ?
Quinteto Violado – Beira de Estrada – Berra-Boi – Philips
Tully – Softly Softly – Sea of Joy – Chapter
Jacques Buhigiro – Amafaranga (L'Argent) – Rwanda: Les Mélodies du
Pays des Mille Collines – EMI
Blues Control & Laraaji – City of Love – FRKWYS Vol. 8 – RVNG INTL.
The Sensational – Jesus Gave Me Water – Skyway
Thelonius Monk – Easy Street – Underground – Columbia
Sandy Bull – Triple Ballade – Inventions – Vanguard
Laraaji – Meditation #2 – Ambient #3: Day of Radiance – Editions EG
INTERVIEW WITH SHELLEY BURGON
Los Chiriguanos – Subo – The Pulsating Sounds of Paraguay – Elektra
Alfredo Rolando Ortiz – Que Sera de Ti – Clasicas de la Cancion
Paraguayano – Zeida
Dorothy Ashby with Frank Wess – Pawky – Hip Harp – Prestige
Los Paraguayos – Malagueña – Greatest Hits – Philips
? – La Banderita – Harp Music of the Andes – Atlas
Alice Coltrane – Shiva-Loka – Journey In Satchidananda – Impulse!
Los Craneos – Movobamba – Flute, Guitar and Harp of the Andes – Olympic
? – Iwakalito Iwalawakcus – Sounds of the Andes: The Blind Street
Musicians of Cuzco –
Lyrichord
Iayanthi Kumaresh – Veena – Colors of Indian Music: Strings of India – Sony
Rene Hell – Nightlife '73 – Porcelain Opera – Type
Atahualpa Yupanqui – Soy Libre – ¡Soy Libre! ¡Soy Bueno! – Le Chant du Monde
Kostas Karras – Irthes Agápi Mou – Zodiac
Noor Jehan – Sun Wanjali Di Mithri Tan We – Columbia
Les Rallizes Denudes – Enter the Mirror – Flightless Bird – 10th
Avenue Freeze Out