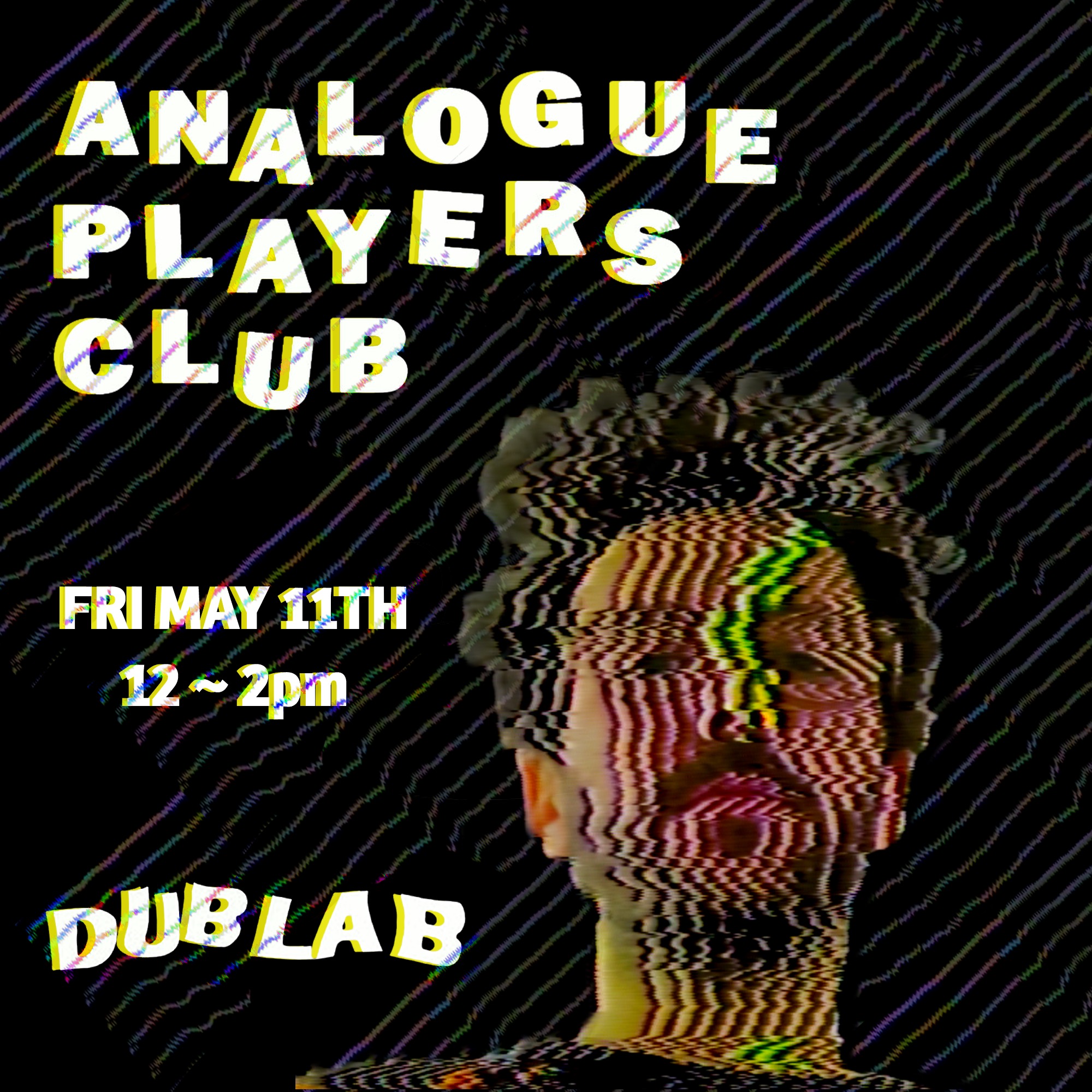 Slayron digs deep in to the abyss of tones, drones, dubs, clubs, riddims and rhythms, smooth grooves and deep moves. Sometimes he flies the BassShip solo and sometimes he welcomes rad co-pilots on board.
YNV is a Brussels born music lover, video artist, gear tinkerer, curator who now finds himself in sunny California.
In his mixes, as with his videos, he exploits the liminal space between our most disparate emotional states and the tenuous thread that binds our inner world to reality at its face value. Carrying the torch of his Euro roots, you hear the influence of his homeland with some California sunshine and a palm tree thrown in for good measure.
YNV guest hosting – Analogue Players Club (05.11.18)
MIX:
DOWNLOAD
Pablo's Eye – Double Language
Zoovox – Turkey and the swan
Ingus Bauskenieks – Kur Tu Esi
Die Wilde Jag-Federboy
Pilot Wings – Les portals du brionnais
Job Sifre – At least we try
Unknown – Deldios records
lawrence La Doux- fabiola Riddim
Vakula – Smooth Movement
out 2 – pale fens
Lo Kindre – This Might Be the First
Cerrone – Generique debut
La Fura Del Bas – marea
schwefelgelb – Im wasser
toulouse low trax – reserve to talk
Makine U teksi – Emigration
Debruit – -5 degrees celsius
Krikor Kuchian – Zulete
dynamite winter palace – what is to be done
Dj Oil – Broullaige
Wind Atlas – Under these waters
Simon Hold – Maqam Bruxelloise
Sordid Soundsystem – Dia De Muertos
Eva Geist – Hsp
unkown
Dj Normal – Water Delusion
Infuso Giallo – Ode to Sansevieria


https://www.instagram.com/yanivderidder/
VAGUE TERRAIN BIO
Vague Terrain is a club night in San Francisco run by residents DJs Elexos Park, YNV, and CZ, with atmospheric curator Pamela Gilmour. Serving up a highly danceable blend of slow-mo techno, tropical biorhythms, confused breakbeats, industrial-strength ambient, sloppy dub, and more, VT focuses on an eclectic strain of uncommon sounds not found on most North American dance floors. Each month, resident analog video artist YNV presents a highly, unique, warped VHS-inspired collage that will stimulate your mind. Immerse yourself in an iridescent Garden of Eden, bathe in a southing pool of colorful light, with aromatherapy to invigorate your senses and refresh your spirit. Dip into the healing waters of Vague Terrain.

https://www.vagueterrain.club/
https://www.facebook.com/vagueterrain
https://www.instagram.com/vague.terrain/
YNV guest hosting – Analogue Players Club (05.11.18)
MIX:
DOWNLOAD