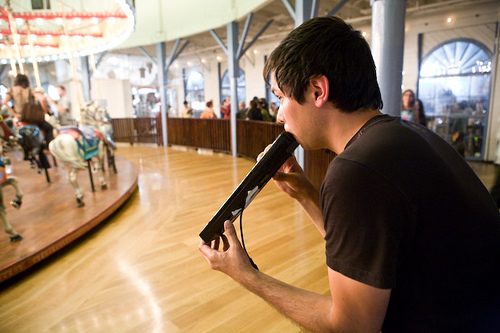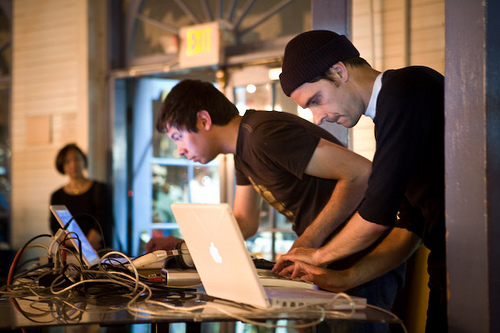 UNRECOGNIZABLE NOW - LIVE FROM TONALISM AT GLOW (07.19.08)
This installment of Tonalism was a legendary happening produced by dublab and
SASSAS in the summer of 2008. It took place in the historic Looff Hippodrome carousel building on the Santa Monica Pier as a part of the all night GLOW Festival sponsored by the City of Santa Monica.
Inspired by La Monte Young's "Dream House" as well as the work of musicians and composers such as Terry Riley, Yoko Ono and John Cage, dublab's recurrent Tonalism series combines harmonious textures with visual elements to create an atmosphere where the audience is encouraged to bring pillows, cushions and sleeping bags to lay down, listen and watch for an extended period of time. DJs, live musicians and VJs play and perform throughout the night; starting at sunset (6 PM) and ending at sunrise (6 AM).
This special performance from our Portland based friends Unrecognizable Now is a gorgeous offering of sounds that helped set this Tonalism into perfect motion.
Click HERE to watch videos from the event and HERE to see photos.