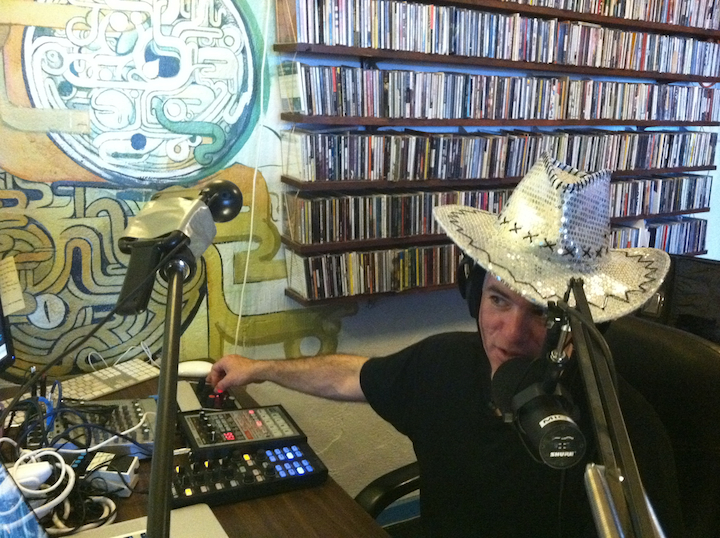 Dub Club once again presents an incredible session in the dublab studios. This time it's with a longtime friend of ours, Twilight Circus Dub Soundsystem. He has been making some of the most classic sounding but forward leaning dub music on the planet for well over 15 years. He has worked with legendary vocalists Big Youth, Michael Rose of Black Uhuru and Ranking Joe amongst many others but his sizzling instrumental versions alone are enough to shake you to the core. Dig this session of exclusive Twilight Circus Dub Soundsystem tunes from the man himself.
04_18_12_twilight_circus_dub_soundsystem_live
Podcast: Download
* He wins the prize for most sparkling hat to ever grace the dublab studio!