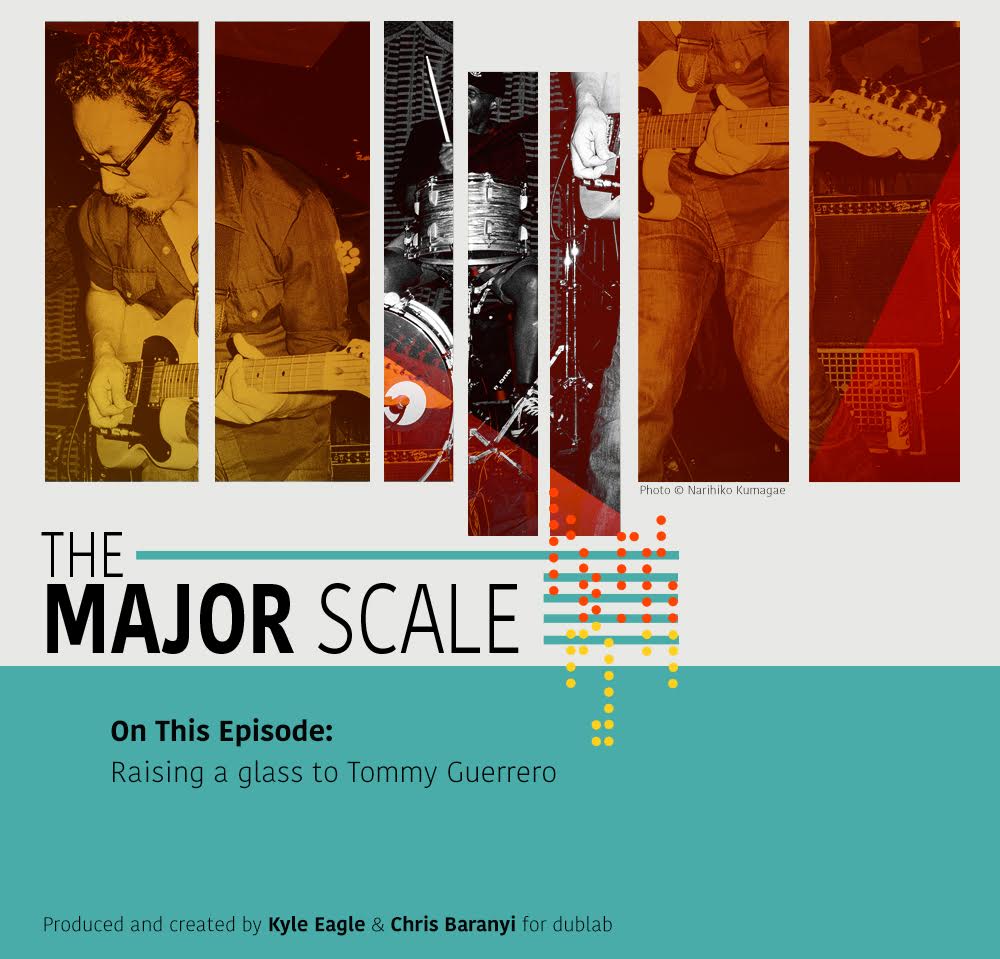 The Major Scale raises a glass to Tommy Guerrero, a multi-disiplined, multikulti cultural icon.
Guerrero's first blip on the radar was as a pro-skater with Powell Peralta's legendary Bones Brigade. Yet music was always a constant in his life, and as time went on it quickly rose to the forefront. Through the trajectory of skate culture he traveled the worlds of Hip-Hop, D.I.Y. punk, electronica, worldbeat, and the vibrant visual arts, all culminating in an impressive body of work that he describes as, "…..breakbeat, noir, spaghetti western, surf soundtracks".
What he can do with a guitar, a four track, and a sampler has attracted some of the best collaborators of our time to him. Guerrero's sound is rooted somewhere in-between Gabor Szabo, with the post-modern ethics Durutti Column – he's a must for curious eardrums.
The Major Scale - Raising A Glass To Tommy Guerrero (11.12.18)
MIX:
DOWNLOAD