DUBLAB SHOW: sum n.elodies
AFFILIATION: my hollow drum, brain feeder
E-MAIL: teebs )at( dublab.com
LINKS: myspace.com/teeeb
AUDIO >>>
DOWNLOAD: TEEBS – SUM N.ELODIES (03.14.10)

DOWNLOAD: TEEBS – dublab decade proton drive mix (11.09.09)

DOWNLOAD: TEEBS – sum n.elodies (06.24.08)

DOWNLOAD: TEEBS – SUM N.ELODIES (03.19.09)

LISTEN TO: TEEBS & YUK – sum n.elodies (01.20.09)

01_20_09_teebs_and_kab_mix
LISTEN TO: TEEBS & YUK – WE COMBINE TO SHINE

05_07_08_teebs_and_yuk_mix
LISTEN TO: PLO & TEEBS – LEFT HEAR

04_07_08_plo_and_teebs_mix
LISTEN TO: MY HOLLOW DRUM – LIVE AT REDCAT

DOWNLOAD: teebs – magnolia redo

DOWNLOAD: Teebs & Jackhigh – Clutch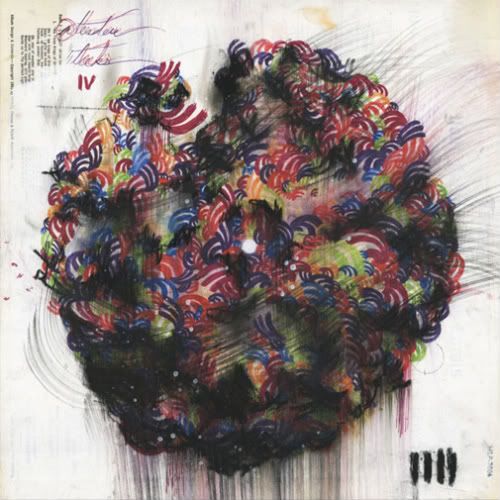 Ardour is Teebs' beautiful, debut release on the Brainfeeder imprint created by Flying Lotus.
A 33 inch tall vinyl sculpture constructed from thrift store records left over after making the Secondhand Sureshots Deluxe Super Sets. This sculpture was created for the Secondhand Sureshots DVD release party & screening on April 3, 2010 at the Downtown Independent Theater in Los Angeles.
Cinematography & positive reinforcement by: Theo Jemison
Constructed & painted by: Teebs
Conceived & produced by: frosty
Music by: Ras G from the Secondhand Sureshots soundtrack.
Filmed at: dublab & Hyperbole Studios
Check out some photos of the sculpture.