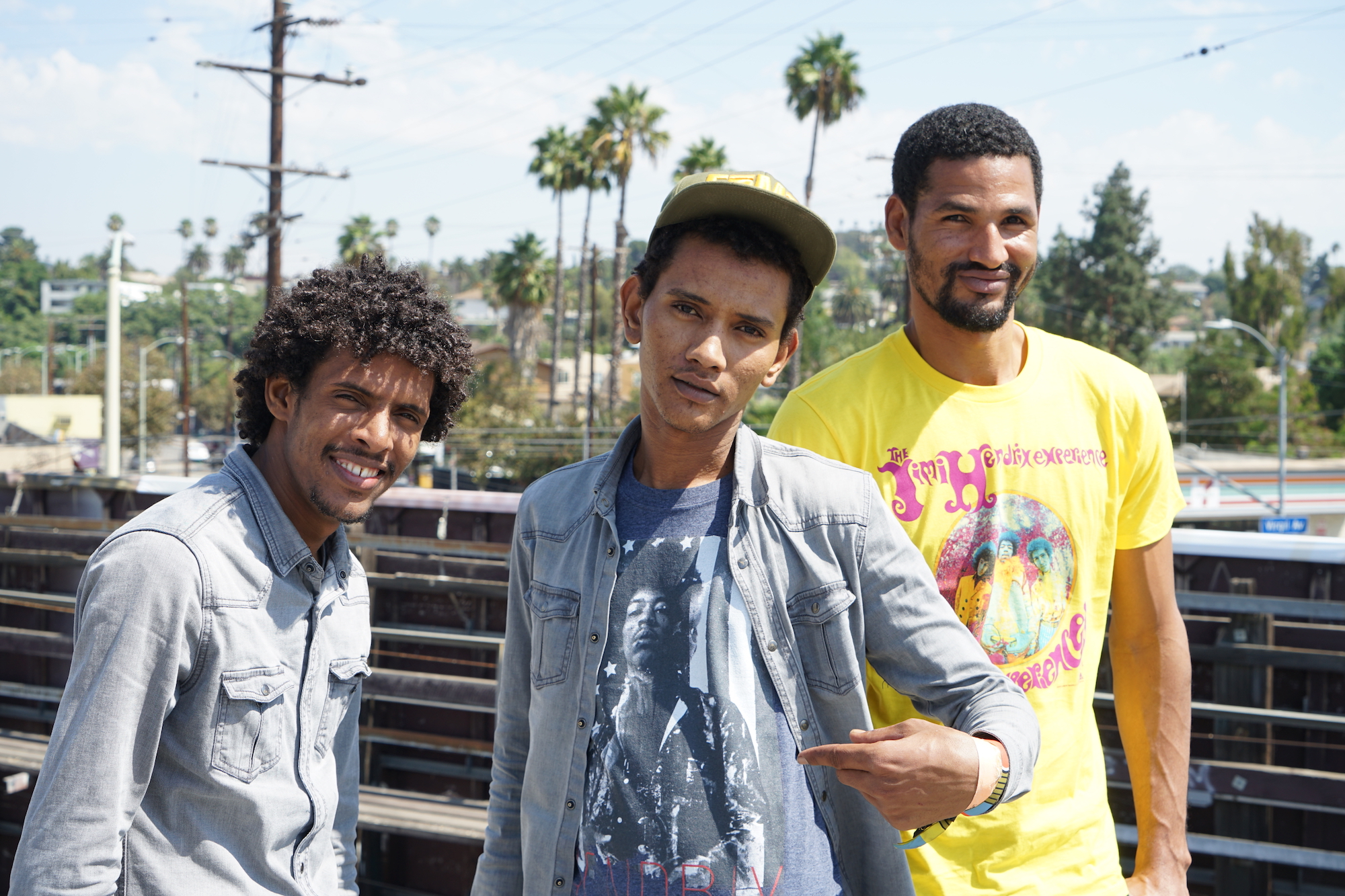 This week Slayron was joined on the A.P.C. bass ship by Niger's guitar hero Mdou Moctar for a live set and Sahel Sounds spirit guide Christopher Kirkley for a DJ set. dublab's Frosty jumped on the mic to help with host duties.
This is a not to be missed radio experience!
Slayron w/ Mdou Moctar & Christopher Kirkley (Sahel Sounds) - Analogue Players Club (09.08.17)
MIX:
DOWNLOAD
MDOU MOCTAR:
Mdou Moctar stands apart from his peers in the somewhat crowded scene of Tuareg guitarists. One of the few original singer/songwriters willing to experiment and push the boundaries of the genre, his unconventional styles have won him accolades both in Niger and abroad.
Mdou Moctar hails from Abalak, in the Azawagh desert of Niger. He taught himself the guitar at a young age on a homemade instrument. Inspired by returning Ishumar, Mdou traveled the road to Libya where he traveled and worked odd jobs. As chance had, he would meet some of the now famous guitarists and further his musical studies. He returned home with a guitar and a dream.
Rising to the status as local celebrity, in 2008 he traveled to Nigeria to record his first album "Anar" – a psychedelic electronic album of Tuareg guitar, became an instant success throughout the mp3 networks of West Africa. "Tahoultine," one of the standout tracks, was later featured on the compilation "Music from Saharan Cellphones."
In 2013, he released his first international album, "Afelan," rocking and raw sessions recorded live at his hometown in Niger. This was followed by the 2014 vinyl release of "Anar." In 2015, he starred in the first ever Tuareg language film, a fictional story of the struggle of a guitarist trying to make it against all odds in Agadez. The film continues to be screened at festivals around the world.
He has toured throughout Europe and North America.
CHRISTOPHER KIRKLEY:
Christopher Kirkley is an ethnographer focused on the Sahelian countries of West Africa. His work both documents and produces cultural artifacts through field recordings, mp3 archiving, cellphone data collection, and experimental filmmaking. Driven by an ethos of collaborative practice, his projects are experiments in cross-cultural experiences. His work spans cultural barriers and borders for multiple audiences, believing that we can reveal ethnographic truths through artistic expression, imagination, and dreams. Under the label Sahel Sounds, he produces records and films that document popular musical phenomena, while working collaboratively with a number of artists across six countries.