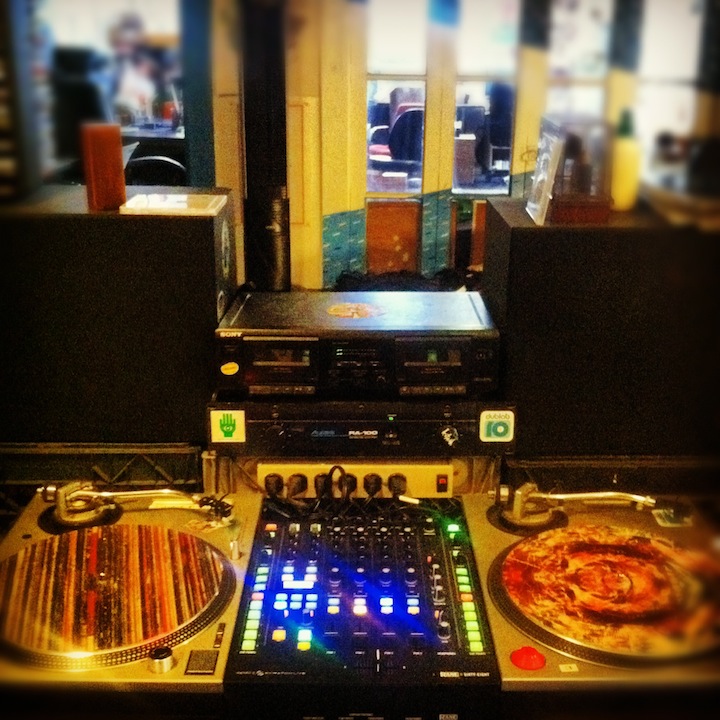 "Was great to do a pop in session at dublab! As captain of the ship I inclined to navigate the cosmos. This picture is from the ship's window. After a ceremonial blast off we broke thru the fog and got the engine started. The ship was powered on delicious slabs of vinyl and we set sail Totally High in the Cosmos!" – Slayron (Peaking Lights)
MIX:
DOWNLOAD
riechmann wunderbar -himmel blau & jean vres and his afro drums – maraboo
sand- may rain
dick schorry's new percusion ensemble – typee
white noise – my game of loving
you – time code
garry hughes – dandenong
lifetones- decide
african head charge – beriberi
anika- i go to sleep
dies duene blad – big flame
sandra cross & the wild bunch – dub the d.j.
jeri jeri – xale rhythm
erotic drum band – plug me to death
tony conrad – black voices we are what we play mix
arpadys- monkey star
francis rimbert & frederick rousseau- top machin
bruce haack – party machine
the joubert singers- stand on wood panoptikum arkestra
hercule – little green man
a. mislayene – el fen
twit uno- tereza edit
kassiry-kou douw
mid air – ease out
dam funk- raindrops
Captain Slayron has spoken above via words and sound. Now dublab will elbow in with a message…We highly urge you to pick up any and all Peaking Lights music you come across, especially their brand new album Lucifer, out now on Mexican Summer.