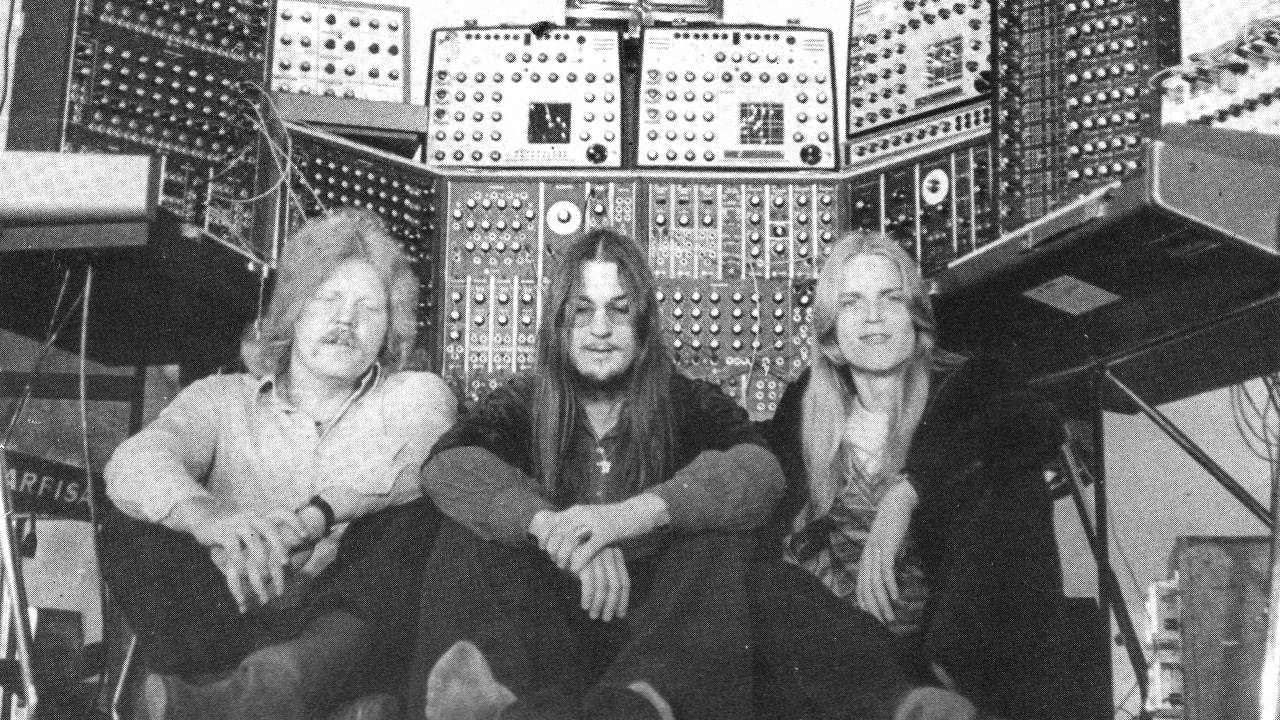 We proudly offer you a Radio Revival of an original 60-minute episode from the first incarnation of Eurock broadcast in 1974, on KFIG commercial FM radio in Fresno, CA. This particular Eurock program features a deep dive into the, then brand new, and still now very much transportive music of Tangerine Dream.
Eurock founder and radio program host Archie Patterson joined dublab's Frosty on-air to talk about his pioneering radio show and the evolution of his cosmic music enterprise to follow.
Eurock 1974 broadcast on KFIG - Tangerine Dream Special
Here's more about the program from Archie…
"It was digitized from the original 7-1/2 inch reel to reel program master tape recently discovered in the Eurock archives. It was digitized from the original 7-1/2 inch reel to reel program master tape I recently discovered in a box while going thru' my archives.
At the time of the original broadcasts I was in the studio taking calls from the audience about what we were playing at the time. There were many questions from A LOT of VERY curious people. A couple of times simply asking, "What the hell is that noise coming out of my radio". Other times people were simply amazed at what they heard commenting, That's Incredible, I love it!
The program which ran for 4+ years was sponsored by the company I worked for to pay the rent after college graduation. In 1973, I also created Eurock fanzine & by 1975 had published 5-issues when I got a telegram from Music Millennium in Portland. They asked me to come up for a visit & hired me to run Intergalactic Trading Company, their new import record mail-order distribution service. So I moved up to Oregon. The rest is a long & amazing story…
I hesitate to call the program revolutionary, but I think you might agree it still sounds Pretty Incredible even TODAY. I hope you like it!"
PLAYLIST:
Tangerine Dream Mysterious Semblance At The Strand Of Nightmares – Phaedra (Virgin / UK)
Tangerine Dream – Birth Of Liquid Plejades – Zeit (OHR / DE)
Tangerine Dream Phaedra – Phaedra (Virgin / UK)
Tangerine Dream – Fly And Collision of Comas Sola – Alpha Centauri Lp (OHR / DE)
There is currently a Eurock documentary film in the works. Visit their IndieGogo page to support the fundraising campaign. You can find more cosmic-minded information, music, news & reviews at www.eurock.com.
Radio Revival is a new dublab series in which we bring back adventurous, archival radio programs from across time and space to your ears in the now.