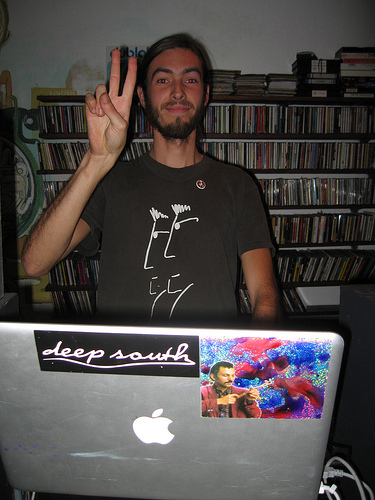 Sound visionary matthewdavid came into dublab for a live broadcast in support of the Proton Drive fundraiser. He played an amazing set of beats, fuzz and melody that sounds like a satellite signal beamed from a better world. Much of the music comes from his always incredible blog, leavingrecords.com. The great folks at VTech have posted an exclusive, archive of the mix. Click the image above or music.vtechphones.com to check it out.
Enjoy this mix and please give a Proton Grant to celebrate dublab's decade of creative music transmissions and support the bright future that awaits. Thanks to the good folks at VTech for their generous support!
Remember you have two more chances to win a VTech IS9181 wi-fi internet radio. We have drawings on Friday, November 20th 7pm and Tuesday, November 24th 10am (PST). Donate anytime before these dates and you'll be entered into the drawings.