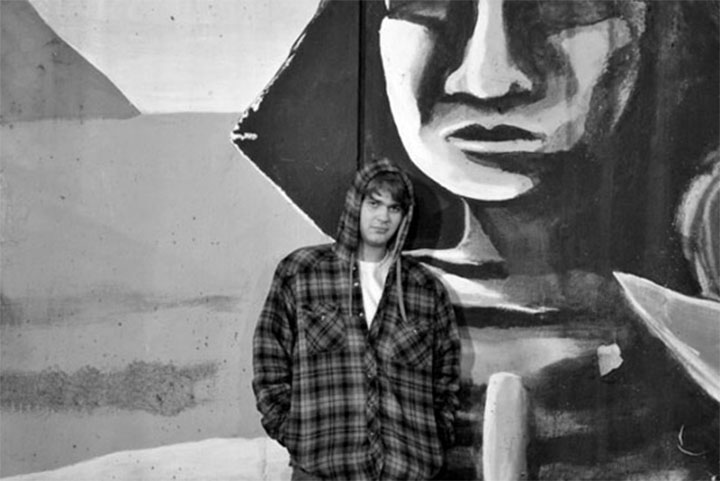 We want to share this with you while we all prepare for this upcoming Mojave Desert get down presented and put together by dublab labrat Butchy Fuego. Dublab heads will be whizzing around the landscape with sets by our own Suzanne Kraft and Frosty. Here's some words by Butchy himself below, and you can find more info here.
"When I decided to throw a party with all electronic music, Massacooramaan was one of the first producers that came to mind. His aesthetic is one that I both relate to and appreciate. I had been following his blog for a few years, unaware that he was building up production chops as well. He hasn't been making tracks for very long, but immediately landed on a unique and developed sound rooted in a vast knowledge of modern, regional micro-genres of electronic music (especially with urban/tropical styles), as well as a deep understanding of world, folk, experimental as well as popular music forms; blending them all into a post-everything dance soup. Most importantly, for the party, you can FREAK HARD to his tracks. This beat is fresh out of the kitchen and mixes up a Beanie Man drop, Meringue congas, Jungle breaks and massive kicks to devastating effect. Note: The "Ivi-Attuas" were the shamans of the long-dead Easter Island Bird Man cult."
–Butchy Fuego
Podcast (mp3): Download
Massacooramaan will be a special guest at the open-air all-night party in the Mojave Desert: LOCOS ONLY, 4/6/13. $50 ticket includes music, food and vibes in the beautiful High Desert near Joshua Tree. Camping permitted.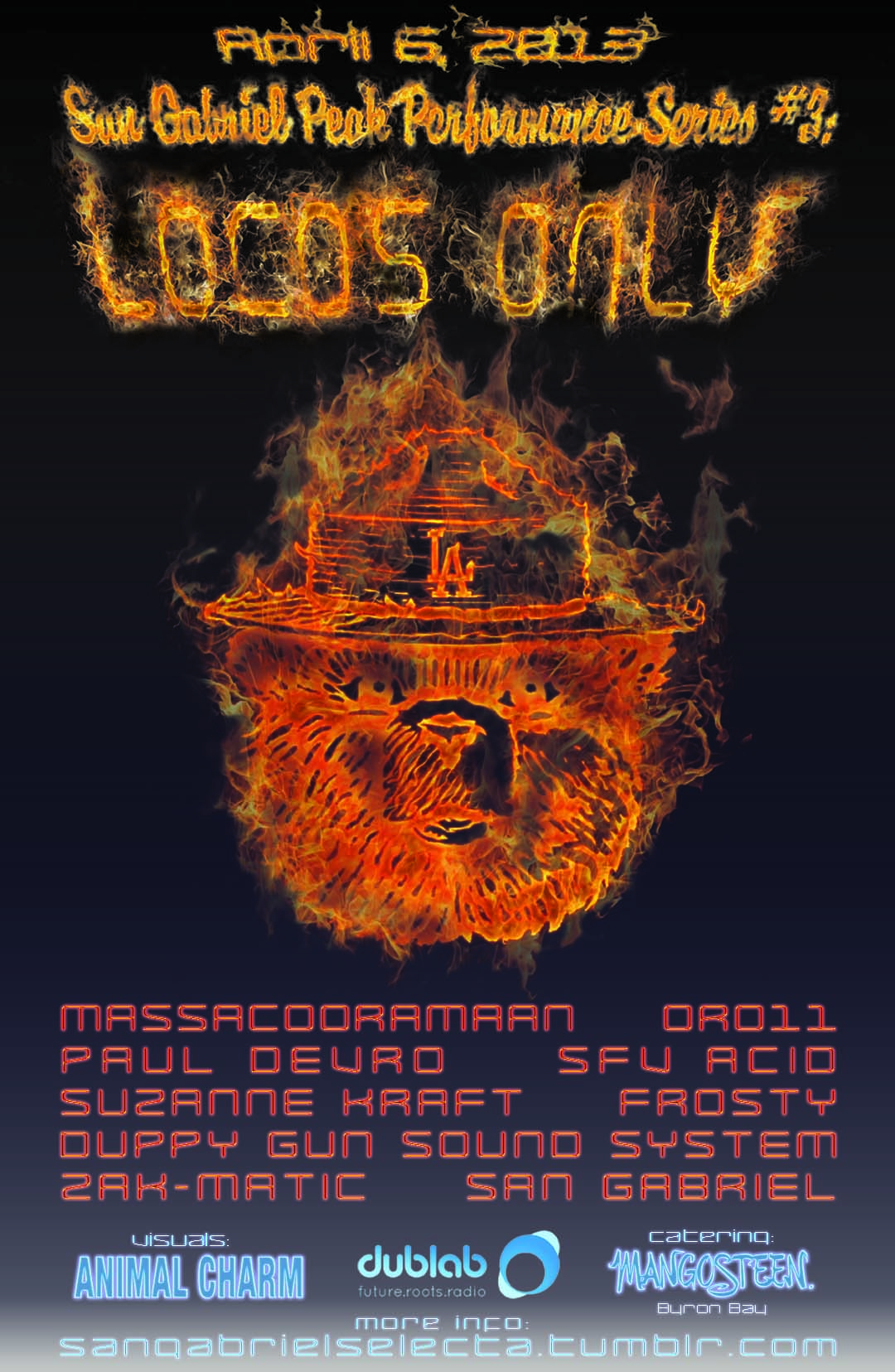 with DJs:
Massacooramaan (Fade To Mind)
Oro11 (Bersa Discos, ZZK)
Paul Devro (Mad Decent)
SFV Acid (UNO NYC)
Duppy Gun Sound System (Duppy Gun Productions)
Suzanne Kraft (Young Adults)
Zakmatic (T Tauri Traphouse)
Frosty (Dublab)
San Gabriel (Time No Place)
♪♫•*¨*•.¸¸♪♫•*¨*•.¸.♪♫•*¨*•.¸♪♫
Catering by Mangosteen Byron Bay
Visuals by Animal Charm
Kundalini Yoga class in the morning by Charles Irvin
to order tickets please paypal $50.00 per ticket to: butchyfuego@gmail.com
More info can be found here.