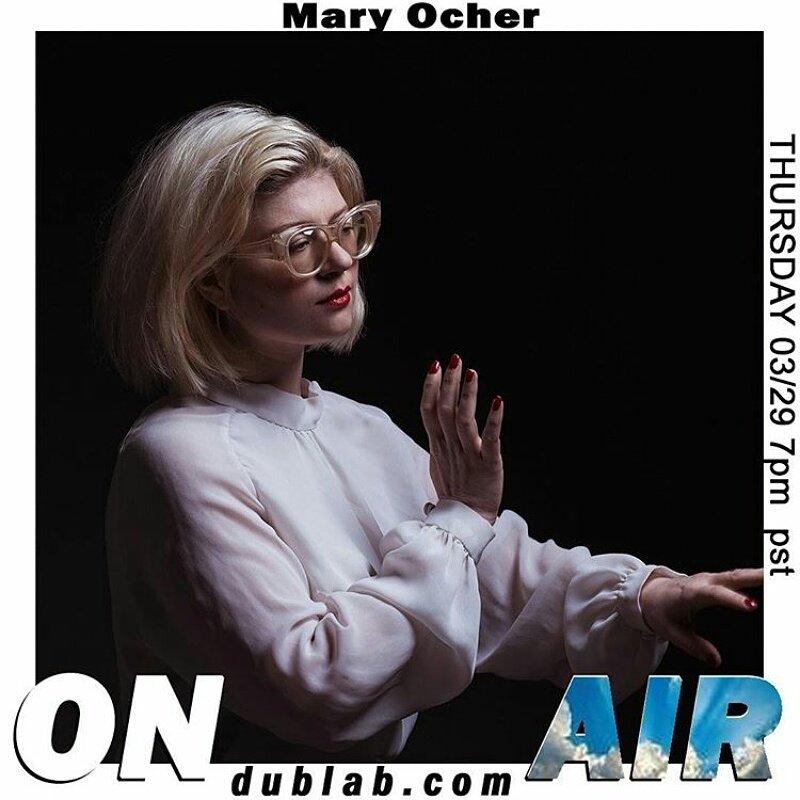 Mary Ocher's new album The West Against The People came out on the German label Klangbad, produced with Hans Joachim Irmler of Krautrock pioneers Faust. It features solo tracks, as well as tracks with her two drummers Your Government, and elusive cult legends Die Tödliche Doris and Felix Kubin. It also features an essay elaborating on the themes of the album and analyzing the current sociopolitical climate. Her previous solo release was produced by Canadian Psych Rock&Roll guru King Khan.
Mary's own work is ranging from traditional folk to raw 60s garage, ambient with ethereal vocals and abstract synths, to experimental pop with African and South American rhythms, when accompanied by her drummers. Her current North American tour spans over 50 dates (three weeks in March and another four weeks in May-June, including a stop at SXSW).
In advance of her L.A show at the Hi Hat a few hours later on that day Mary played, "A journey through 1960s and 70s post colonial landscape, brought back to the west to be made cool again, through north and west africa, southeast asia, south america and bits of the territories known as "the west".
Mary Ocher – guest session (03.29.18)
DOWNLOAD
1/ al massrieen – sah
2 / francis bebey – african sanza
3 / talking head – listening wind
4 / mary ocher – the irrevocable temple of knowledge
5 / joe meek and the blue men – i hear a new world
6 / sister irene o'conner – fire
7 / maria rita – cantico brasileiro n3
8 / steve monite – only you
9 / akkord – echo (russian)
10 / mary ocher – the becoming (feat. die toedliche doris)
11 / clara mondshine – memorymetropolis
12 / guy boyer – adventure et tambourin
13 / m osman & orkes nirwana –