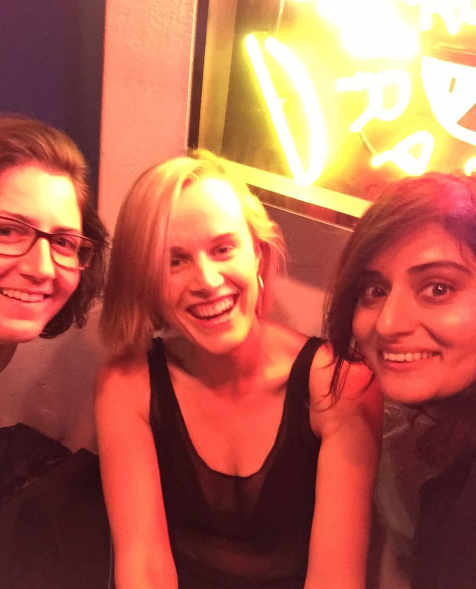 Monthly excuse to play my favorite music and interview my favorite people.
Steph Kretowicz is a London and Los Angeles-based, writer, editor and journalist specialising in music, contemporary art and online culture. Her writing appears in Flash Art, Dazed & Confused, Resident Advisor, The Fader and The Wire, as well as Somesuch Stories, Arcadia Missa Publishing, and Live Art Development Agency, among others. Kretowicz is also co-founder and editor of London-based arts publication AQNB.com and author of novel Somewhere I've Never Been, published by TLTRPreß and Pool in 2017.
Geeta Dayal is an arts critic and journalist, specializing in writing on the history of electronic music. She has written extensively for frieze, The Guardian, Wired, The Wire, Slate, The Boston Globe, Rolling Stone, and many other publications. She is the author of Another Green World, a book on Brian Eno, and is currently at work on a new book on music.
Maria Minerva w/guests Geeta Dayal & Steph Kretowicz - Estonian Air (10.16.17)
MIX:
DOWNLOAD
Yves Tumor – E. Eternal
Uku Kuut – Soft Fashion
Uku Kuut – Dream Lover
Starrah – Dirty Diana
Cardi B – Bodak Yellow
Donatan & Cleo – My Slowianie
Ronald Kayn – Ecerit III
Fatima Al Qadiri Alkahaf Feat. Bobo Secret & Lama3an – Shaneera
Jason DeRulo – Talk Dirty (Feat 2 Chains) / Balkan Beat Box – Hermetico
Harold Budd – The Oak of the Golden Dreams