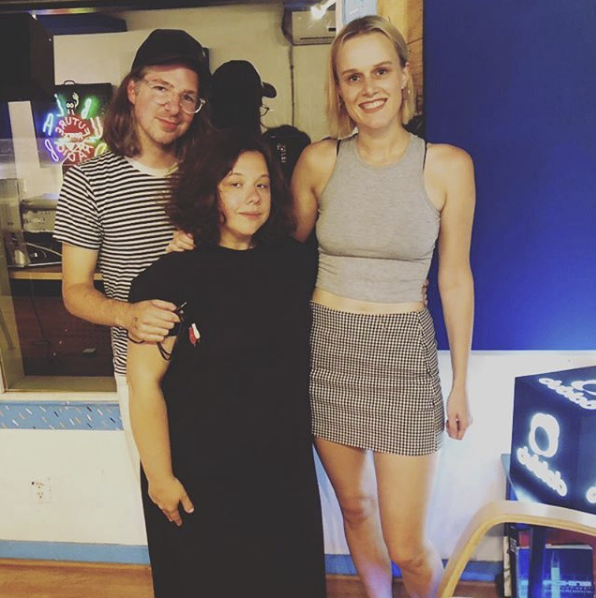 Monthly excuse to play my favorite music and interview my favorite people.
This episode featured guests Ash Nowak and Jon Dones from the Detroit-based dance party and nightlife brand Haute To Death!
Co-created by artists and DJs Ash Nowak and Jon Dones, Haute to Death collapses the space between sound and vision, for a post-studio experience that explores new frontiers in nightlife culture. For the past decade, H2D has served as social center of gravity for the city's creators, instigators, and other thrill-seeking bon vivants who understand how absolutely powerful and cathartic a great night out can be. For many, the monthly staple is more than a party, it has become a coveted refuge to feel wild and free, to feel release, to feel accepted and loved. It has become a ritualistic alleviation of the quotidian perils of creative life, if only for a few hours. Provocation for guests to be their truest selves.
Maria Minerva w/guests Ash Nowak and Jon Dones (Haute to Death) – Estonian Air (07.16.18)
MIX:
DOWNLOAD
Haute to Death guest mix:
Miss kitten & The Hacker – Beaches
Shigeto – Wit Da Cup
A Number of Names – Shari Vari 2013 (Blak Tony Deep Baked Remix)
Todd Modes – I'd Rather Be With You
Scott Grooves – Old School
Rick Wade – Discolicious
Dajae – U Got Me Up
Galcher Lustwerk – I Neva Seen
Detroit in Effect – Like No Other
Reggie Dokes – Black Thoughts
Vespre – Lovers
Folamour – Devoted To U
Charles Trees – Matern
Moon King – In & Out
Hercules & Love Affair – My Offence – (Detroit Swindle Remix)
Terrance Parker – Just Like Music