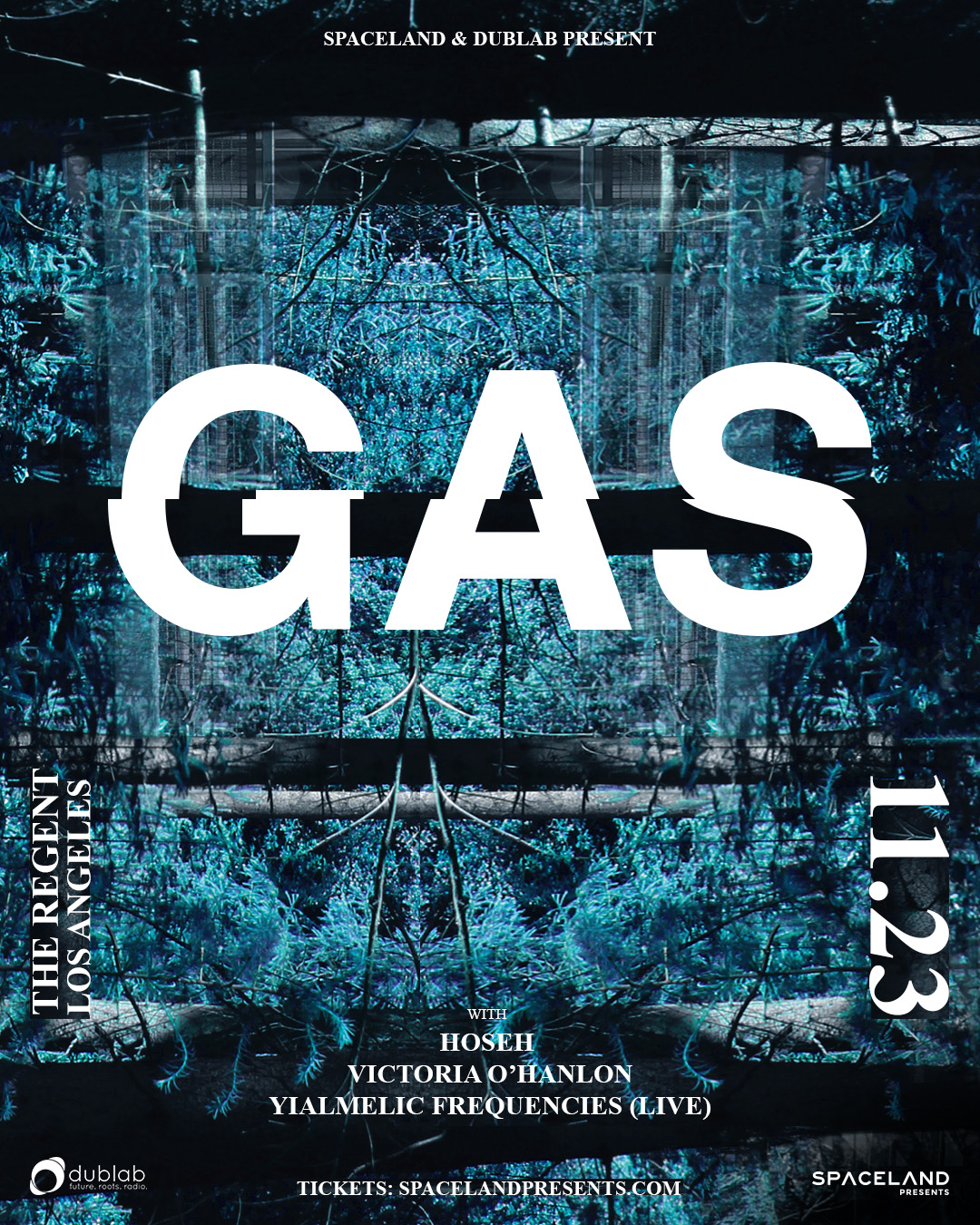 On the occasion of Wolfgang Voigt's first appearance in Los Angeles performing GAS live at The Regent Theater on 23 November, Kompakt Records has compiled a specialpodcast presenting the more darker, ambient and experimental sides of the Cologne label. It features some of Wolfgang's music (including the unreleased live project "Konstrakt", of course GAS, then Mohn w/ Jörg Burger and "Rückverzauberung") as well as tracks from close label friends and musicians that are especially admired at the Kompakt Office.
The 71-minutes long podcast was selected, mixed and recorded by Heiner Hersemann for Kompakt Records, September 2018. Heiner is the newest addition to the Kompakt family. Apart from being a very talented DJ he is taking care of the social media management at the Kompakt label headquarter in Cologne.
Kompakt - MIX FOR DUBLAB (10.11.18)
MIX:
DOWNLOAD
Tracklisting:
01 Aleksi Perälä – The Field
02 Thomas Köner – 78° 54′ N 18° 1′ E (Hour Nine)
03 Misanthrope CA – Sensation Of Drowning
04 Coti K. – Soft Static
05 Mohn – Das Feld
06 Gregor Schwellenbach – The Body as Archive Pt 7
07 Yui Onodera & Vadim Bondarenko – Cloudscape 4
08 Wolfgang Voigt – Konstrakt (Unreleased Live Cut)
09 X-103 – Thera
10 Biosphere – Bird Watching
11 GAS – Roter
12 Jeff Bridges – Seeing with my eyes closed
13 Deepchord – Immersion I
14 Andrea Belfi – Roteano
15 Wolfgang Voigt – Rückverzauberung 2
16 Jan Jelinek – Do You Know Otahiti
17 Jens-Uwe Beyer – Water Dancer
V.A. – Pop Ambient 2018 will be out on 30th November via Kompakt Records.