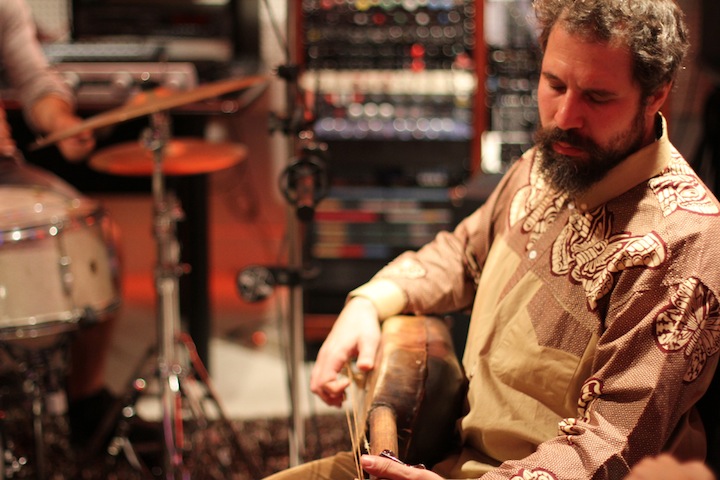 Joshua Abrams is a longtime friend of dublab. Over the years he has ventured into our studio to perform with several different ensembles including Town & Country over a decade ago. We've always been fond of his rich music sensibilities and versatile talent. This time around he entered the dublab sphere with a guimbri and talented friends by his side. Collectively these musicians forming Natural Information Society graced Los Angeles for a show alongside The Cairo Gang at The Del Monte Speakeasy. The following day they all performed live as part of our "Proton Drive" broadcast hosted in the audio gear fantasy world of Vintage King Los Angeles. We hope you enjoy this session by Joshua Abrams' Natural Information Society. From the moment you press play they will pull you into an entrancing swirl of organic, rhythmic bliss.
Joshua Abrams' Natural Information Society - live from Vintage King Los Angeles
Podcast: Download
Thanks to VKLA for hosting the session. Check out the Natural Information Society album out now on Eremite Records.