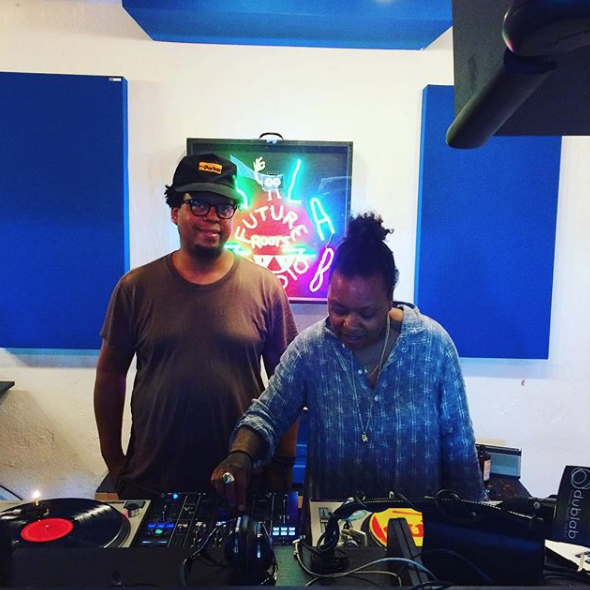 Musician Jeff Parker curates an eclectic selection of music from his library of recordings, and occasionally invites guest selectors and performers from his wide community of collaborators and friends.
On this episode of The Time of Life, Jeff was joined by Meshell Ndegeocello :
Mercurial and masterful, Meshell Ndegeocello has survived the best and worst of what a career in
music has to offer. She has eschewed genre for originality, celebrity for longevity, and musicals
trends for musical truths. She has lived through the boom and bust of the industry and emerged
just as she entered – unequivocally herself. Fans have come to expect the unexpected from
Meshell, and faithfully followed her on sojourns into soul, spoken word, R&B, jazz, hip-hop, rock,
all bound by a lyrical, spiritual search for love, justice, respect, resolution, and happiness.
Jeff Parker w/guest Meshell Ndegeocello – The Time Of Life (06.19.18)
MIX:
DOWNLOAD