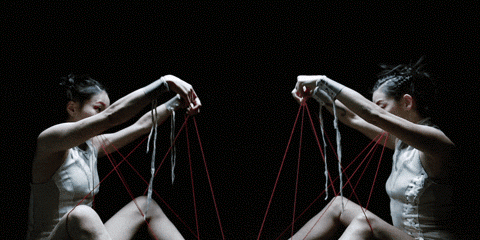 This month on Speak My Language: Brussels based indigenous electronic music producer Zoë McPherson joins Jasmin for a live set followed by a conversation.
"Zoë McPherson's compositions are the result of her anthropological take on current day electronica. She researches tribes and rituals around the world, uses field recordings and rarest sounds to contaminate an otherwise atmospheric and hypnotic beat driven music she calls 'Indigenous Raves'." Listen here.
Speak My Language proposes to explore the sound of words and the music beyond it.
Every month we will feature a guest to investigate a specific world of sound through a curated playlist.
Listen in on dublab.com from 2pm-4pm PSTand tune in to 99.1FM to listen live!
Jasmin Blasco (b.1981) is a multi-disciplinary artist who approaches time-based media as the site where sound, image, and language conspire to generate fictions. He lives and works in Los Angeles.
Jasmin Blasco w/guest Zoë McPherson – Speak My Language (09.04.17)
MIX:
DOWNLOAD