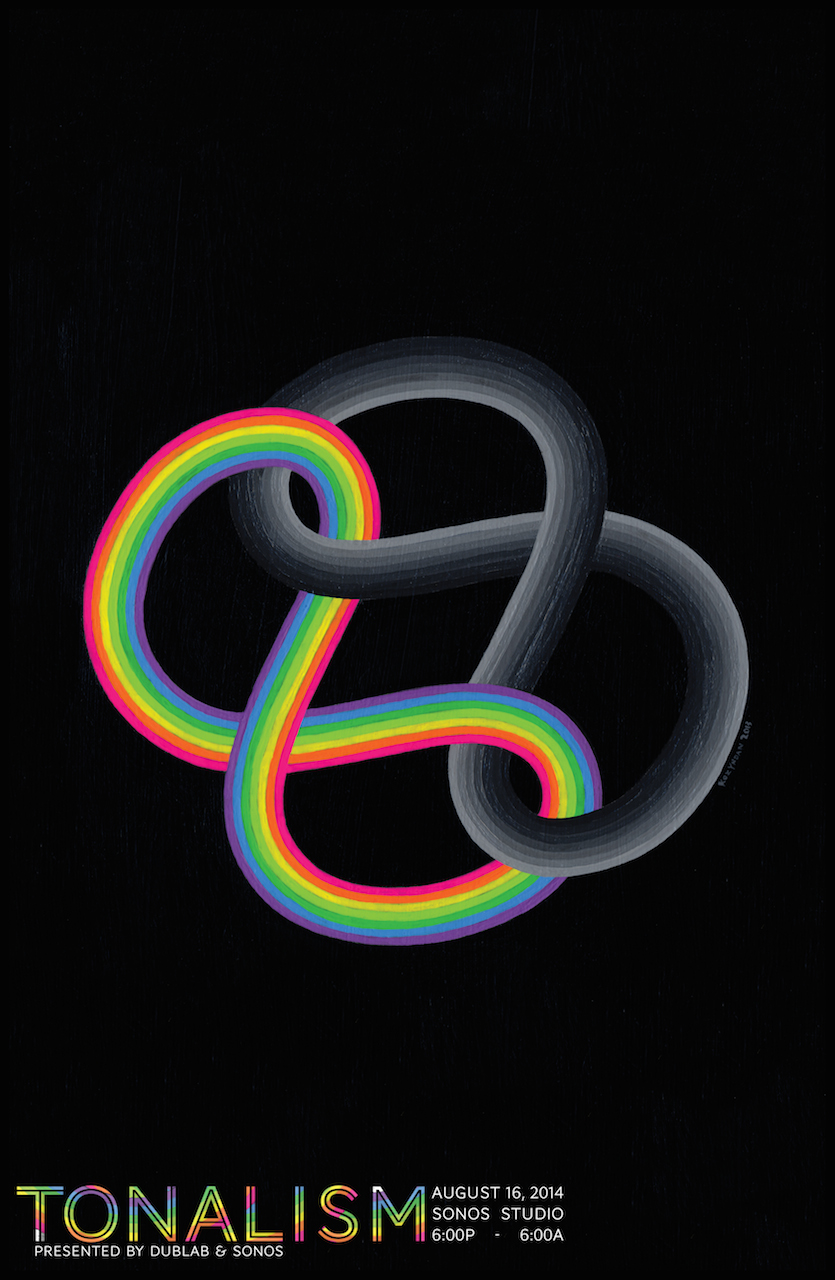 On August 16th, 2014 we presented our all-night ambient Tonalism event at Sonos Studio. Though he couldn't join us in the physical space, our dear friend and cosmic time traveler J D Emmanuel, beamed in to share a custom crafted set of meditative synthesizer music.
J D Emmanuel - Adrift in Tonalism (08.16.14)
Podcast: Download
Inspired by La Monte Young & Marian Zazeela's Dream House as well as the work of musicians and composers such as Terry Riley, Yoko Ono and John Cage, Tonalism combines harmonious textures with visual elements to create an immersive atmosphere. The audience is encouraged to bring pillows, cushions and sleeping bags to lay down amidst a 13- point surround sound system while DJs, live musicians and video artists play and perform throughout the night; starting at sunset and ending at sunrise. Complimentary tea and water are provided to all who attend.