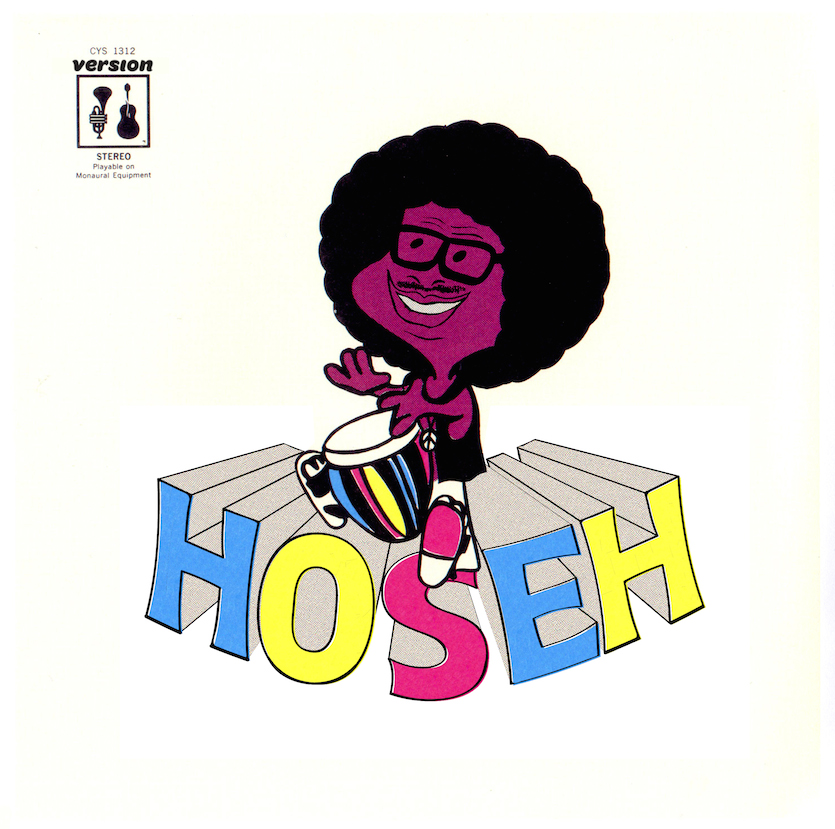 "Version Sounds is my interpretation of radio communication, my version. At its roots, the show credits reggae dub for adding so much to the music we listen to today. From there the branches continue to sprout via a myriad of genres and time spans. Colombian cumbias meet Germanic techno dub meets British twee pop. Stereolab and Sun Ra lounge around as Stars of the Lid jam with Prince Jammy. You never know what to expect but you are guaranteed that the now sounds of 2015 will have a toast with the happening sonics of 1968 and beyond!" love, Hoseh
MIX:
DOWNLOAD
Transient Waves-Peaceful Madman-Wading & Waiting, Bliss Out Vol. 8-Darla
Valet-Rainbow-False Face Society-Mexican Summer
Tarentel-Sets and Rises-Split 7"-Awkward Silence
Starstreamer-You're Devoured-Split 7"-Burnt Hair/Pehr
Yellow6-Hold:Up-Figure 4: The Yellow Number Six 7"-Bearos
Terry Callier-It's About Time-The New Folk Sounds of Terry Callier-BGP
Phil Krauth-Taste of Beauty-Cold Morning-Teen Beat
Amor De Dias-Voice in the Rose-The House At Sea-Merge
Belle and Sebastian-Slow Graffiti-This Is Just a Modern Rock Song EP-Jeepster
Huerco S.-Promises of Fertility-For Those of You Who Have Never (And Also Those Who Have)-Proibito
-break-
Cavern of Anti-Matter-Planetary Folklore-Void Beat/Invocation Trex-Duophonic Ultra Hi-Fi Disks
Carlos Nino & Friends-Metamaravilla-Flutes, Echoes, It's All Happening!-Leaving Records
Gilberto Gil-Miserere Nobis-Tropicalia-Philips
The United States of America-Hard Coming Love-s/t-Columbia
Tios Queridos-Por eso vuelve, por favor-Si Me Ves Volar-RCA Victor
Traffic Sound-Inca Snow-Yellow Sea Years-Vampi Soul
Los Naufragos-Algo Te Dire-Otra Vez En La Via-Columbia
Laetitia Sadier Source Ensemble-Love Captive-Find Me Finding You-Drag City
Manfred Hubler & Siegfried Schwab-Droge CX 9-Vampyros Lesbos-Crippled Dick Hot Wax!
-break-
Sense-Tuesday Blue-2 Day Dub 7"-Merck
Twilight Circus Dub Sound System-Session Plate-Dub Plates, Vol. 3-M Records
Augustus Pablo-Braces Tower Dub-King Tubbys Meets Rockers Uptown-Yard Music
Jonnie Clark-My Womans Dub-Roots Disco Dub-Weed Beat
Horace Andy-Money Is The Root of All Evil-Sings for You and I-Clocktower
U Roy-Version Galore-Version Galore-Treasure Isle
Tournesol-Holy Cow-Kokotsu-Apollo