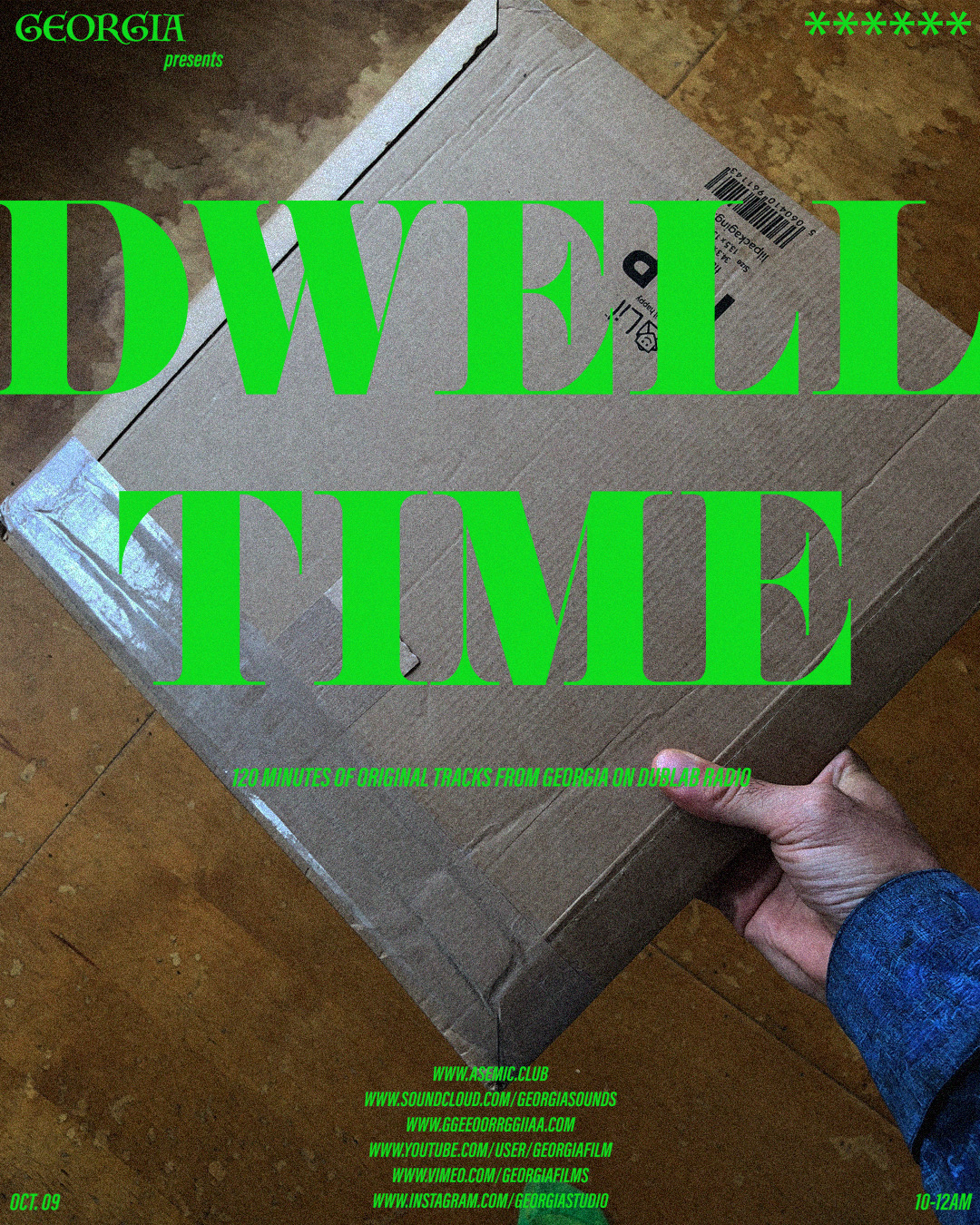 Host J. Tripp of the image and sound collective GEORGIA blends influences into a blend of noise, funk, jazz, and more. This fusion forms the signature sound of GEORGIA, across multiple planes, styles and feels. DWELL TIME is a swell time, comprende?
GEORGIA (J.Tripp) – DWELL TIME (10.09.18)
MIX:
DOWNLOAD
All tracks are original pieces.