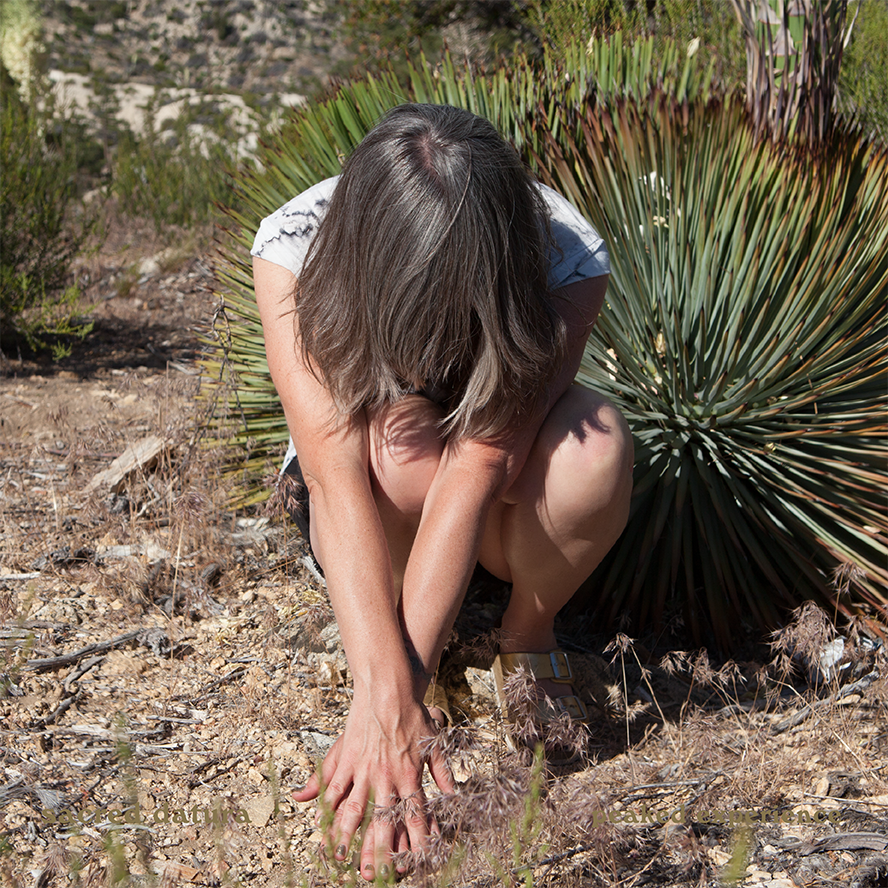 Photo credit: Agnes Bolt
Gabie Strong is a California artist and musician exploring spatial constructions of degeneration, drone and decay as a means to improvise new arrangements of self-reflexive meaning. Strong uses sound performance, radio broadcasting, environmental installation, photography and video as a mediums for experimentation. Current themes in her work address the use of ritual acts and fetish collecting to expose constructions of feminine being.
Strong uses her experimental music radio program "Crystalline Morphologies" as a platform to broadcast discursive music in the expanded field. In 2016 Strong launched the Crystalline Morphologies music label to further expand this field and release work referencing the mineralogical process of crystal growth – the process by which organic materials take shape under the influence of environment and time. As a musical concept, it speaks to the self-reflexive dialectic formed between structured composition and improvisational acts as they unfold over time.
Her work has been presented at The Broad, UCLA Hammer Museum, Sierra Nevada College, Current LA: KPARK, MOCA, Los Angeles Contemporary Archive, Pasadena Armory Center for the Arts, Knowledges at Mount Wilson Observatory, Pitzer Art Galleries, University Art Gallery UC Irvine, LAXArt, Printed Matter's LA Art Book Fair, Art Los Angeles Contemporary, Human Resources, SASSAS, LACE, High Desert Test Sites, LACMA, the MAK Center for Art and Architecture, and Jabberjaw. www.gabiestrong.com
Gabie Strong – dublab Session (08.29.17)
MIX:
DOWNLOAD
Joanna Bruok – Hearing Music – Maggie's Flute, Lifting Off
Beatriz Ferreyra – GRM Works – Medisances
Eliane Radigue – Feedback Works 1969-1970 -Usral
Masaki Batoh – Kikaokubeshi – Magakami
Popol Vuh – Agape Agape – Hand in Hand
Ash Ra Temple – Starring Rosi – Interplay of Forces
Acid Guru Pond – Red
Flying Saucer Attack with Roy Montgomery – Goodbye
Windy & Carl – S/T – Shadows
The Baird Sisters – S/T Grapefruit release – Until You Find Your Green
Otomo Yoshihide – Guitar Solos 2015 – Song #5
Keiji Haino – Watashi Dake? – unnamed track
The Dead C. – Secret Earth – Plains
Skullflower – Taste the Blood of the Deceiver – Sewing Shut the Blessed Virgin
Les Rallizes Denudes – Live Tachikawa '77 – Enter the Mirror