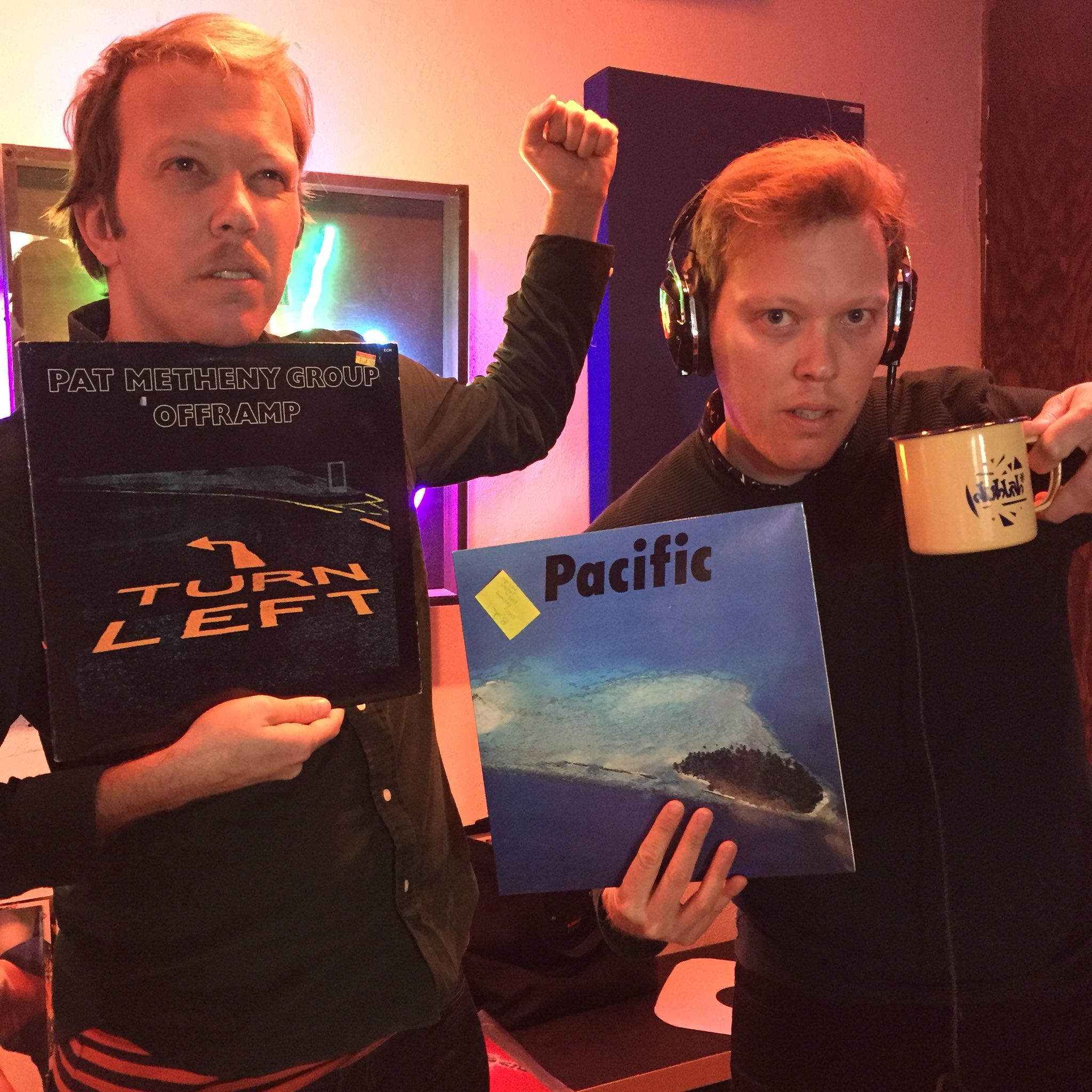 Here it is, highly honed and happening for YOU. On his weekly Celsius Drop show, dublab co-founder Frosty guides you through an exploration of the vast Future Roots music spectrum. Tune-in to grasp your destiny.
On this episode, The Mattson 2 swung by to vibrate the airwaves. The duo played some of their favorite wax from around the universe and chatted with Frosty about their sonic trajectory. Enjoy!
Frosty w/ The Mattson 2 – Celsius Drop (12.21.17)
MIX:
DOWNLOAD
Chazz Bundick meets the Mattson 2 – Star Stuff
Mattson 2 – Pure Ego Death
Grant Green – We've Only Just Begun
Haruomi Hosono – Coral Reef
Dave Valentine – Crotana Park
Haruomi Hosono – Roof Garden
Sun Ra – That's How I Feel
Haruomi Hosono – Revel Attack
Ryuichi Sakamoto – Life in Japan
Pat Metheney – Eighteen
Tortoise – Five Too Many
Fripp & Eno – Evening Star
Charles Lloyd – Pyramid
Richie Havens – From The Prisons
Durutti Column – Sketch For Summer
Tommy Guerrero – Keep on Keeping On
Derdiyoklar Ikilisi – Gozlerin Bakip da Goremedigi
Freddie Hubbard – Sky Dive
Herbie Hancock – Hidden Shadows
Haruomi Hosono, Shigeru Suzuki, Tatsuro Yamashita – Slack Key Rumba
George Freeman – Free Man
Eddie Fisher – Scortched Earth
World Saxophone Quartet – For Lester
Weather Report – Nubian Sundance
ABOUT THE MATTSON 2:
The identical twin's untamed, layered guitars and tribal jazz hard-bop drumming are truly a marvel of jazz-rock orchestration. Their deep telepathic twinship navigates colorful forms of beautiful weirdness and exotic landscapes of layered improvisation, transcending the concept of modern musical performance. They have toured relentlessly throughout U.S.A., Asia, Brazil, Europe, Scandinavia, and The Netherlands. Collaborations include Chaz Bundick (Toro Y Moi), Cornelius, Ray Barbee, Tommy Guerrero, Money Mark, Jeff Parker, John Herndon, John McEntire, and Chocolat & Akito.