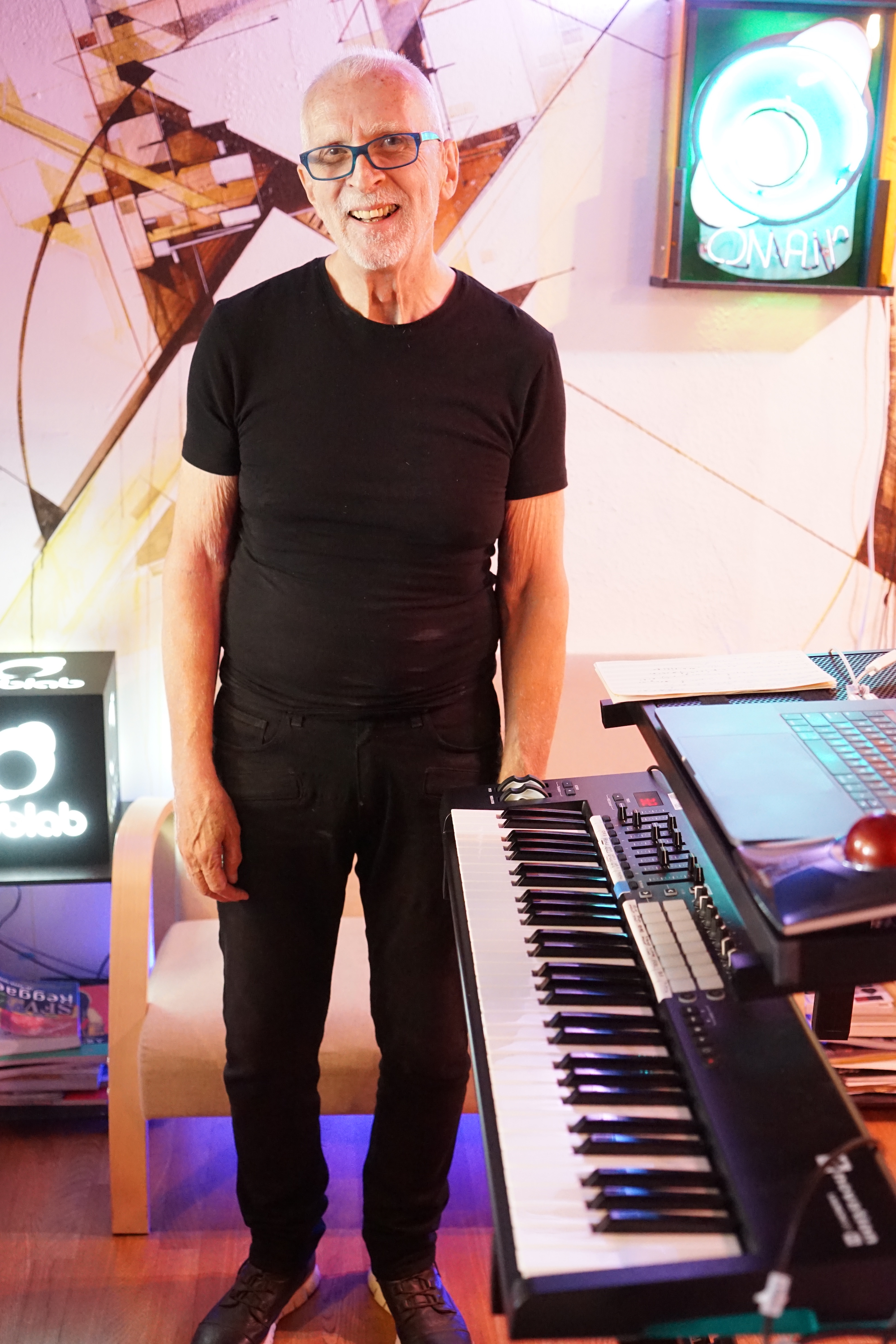 Here it is, highly honed and happening for YOU. On his weekly Celsius Drop show, dublab co-founder Frosty guides you through an exploration of the vast Future Roots music spectrum. This week, Frosty welcomed Patrick Gleeson onto the program. We invite you to dive into Gleeson's stream of sound and incite your own revolution!
Frosty w/ Patrick Gleeson (live) – Celsius Drop (09.21.17)
MIX:
DOWNLOAD
Gleeson is a pioneer of electronic music who's recorded, composed and performed on over 100 major albums and films, from groundbreaking recordings with Herbie Hancock (who said "when I first heard what Patrick had done, I was completely blown away") to Apocalypse Now (after listening to the other six more-or-less famous synthesists he'd hired, Coppola put Gleeson in charge and credited him as "Master Synthesist).
Gleeson says, "Music for me is a passion and a love, but I have little interest in making "acceptable music." Music gets good once someone goes in there and blows everything up. For a long time, I've seen that as my primary job."
In the 70s, that attitude got Gleeson, then a very young college professor, blacklisted in the California State University System and denounced by the notorious House Unamerican Activities Committee as "a Communist sympathizer."
"Very funny," Gleeson says -"the New Left hated Communists almost as much as Republicans."
Gleeson's reappearance as a performing artist is partly in response to what he says has happened to jazz. "Once Miles Davis died the jazz police decided to "correct" Davis's tendency to incorporate all kinds of stuff in his music – rock and roll, funk, Stockhausen, Indian music and everything else – and turn it into "America's classical music," with an accompanying suspicion of innovation that turns off a lot of serious listeners who find sonic innovation in electronic music instead."
Gleeson's current concerts are his response. He's playing a custom computerized synth rig built around Ableton Live that allows him to improvise over Ableton "clips" – mostly short rhythm loops. The music, hypnotic and dense, is a mashup of electric Miles, funk, minimalism and EDM. "It gets out there," Gleeson says, gleefully: "The jazz police will hate it."