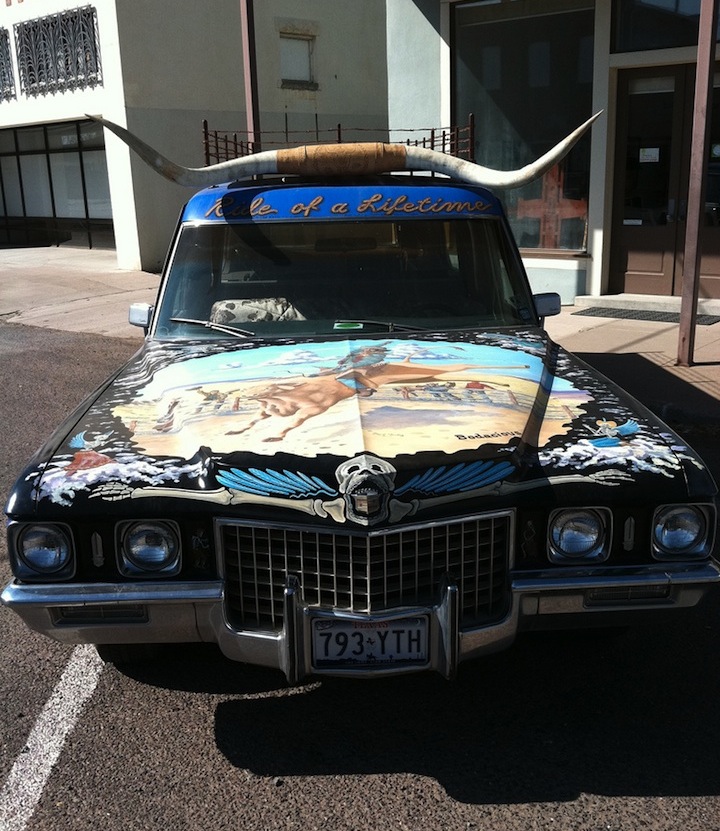 "This episode of dublab "Sound Spectrum" is a testament to the power or wandering. Without the steadfast spirit of discovery our world would be one without wonder. We applaud sonic seeking by sharing a treasure trove of songs found during wide-eared journeys into fields of previously unknown audio. We hope you enjoy these selections and are sparked to hit the road and explore on your own." – Frosty
dublab "Sound Spectrum" is a program heard every second Sunday from 9-10pm (CT) on Marfa Public Radio KRTS 93.5 FM.
MIX:
DOWNLOAD
Klaus Weiss – Hovering – Couloursound 18: Open Space Motion : Underscores – Couloursound
Derert – Leaving – Space Oddities Volume 2
Ilaiyaraaja – Raja Rajadhi Raja – FIRE STAR: Tamil electro-funk and synth-pop 1984-1989 by South-Indian composer Ilaiyaraaja – Bombay Connection
Raymond Scott – Bandito the Bongo Artist – Manhattan Research Inc.
Piero Umiliani – Arabian Synthesizer – Synthi Time – Omicron
Electric Egypt – Kutagwa – Exotica
Yas-Kaz – Relation Between Bisons, Bananas & Rods: The Previous Night – Jomon Sho – Gramavision
Fay – What's the Use – Din – Time No Place
Lucky Dragons – Mirror Makers – Existers – Swill Children
Mike Cooper – Paumalu Sunset Beach – Rayon Hula – Room40
Eden Ahbez – Market Place – Eden's Island (The Music Of An Enchanted Isle) – Del-Fi
Daniel Viglietti – Construccion – Tropicos – Monitor Records
Caetano Veloso – No Dia Em Que Eu Vim Me Embora – Musica Popular Brasiliera: Caetano Veloso – RCA
Secos e Molhados – Fala – Secos e Molhados – Continental
Amelita Galli – Curci – String of Pearls: International 78's – Mississippi Records