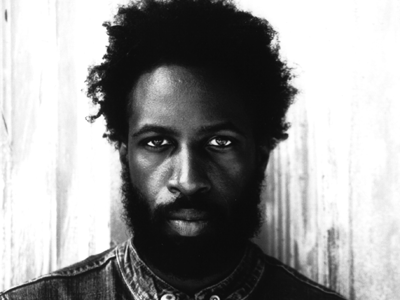 His debut was fire and it's still burning. This unheard soundboard recording from The El Rey Theatre captures the crucial Saul Williams performance that went down in LA at the time of his first album's release — Amethyst Rock Star came out on American Recordings, the great Rick Rubin's label, in May 2001. Saul and his band nail what were the audience's first exposure to album classics like "Om Nia Merican" and "Wine", prior to the album's release in America and the release of the "Penny For a Thought" single.
That's over an hour in, though — A 2.5 hour soundboard recording, this thrilling set is bookended on either side by tons of super eclectic, electric DJing by local turntablists and Saul, along with an awesome first act performance by Brazil's beautiful Mestre Amen Santo. There's even a live Anti-Pop Consortium easter egg towards the end of the last DJ set…
Saul Williams and Mestre Amon Santo - Live at The El Rey Theatre (05.15.01)
MIX:
DOWNLOAD
FROM THE VAULTS is an ongoing curation project produced by Ben Sinclair, resurfacing rare live performances and DJ sets recorded during dublab's first ten years.