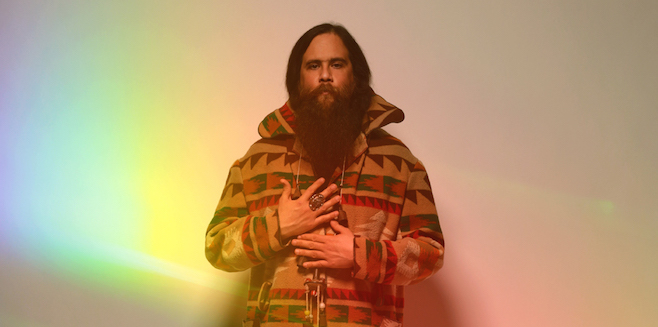 Timeless summer vibes for all the wide-open Aquarians out here, there and everywhere from one of the deepest selectors of jazz, soul and international sounds: Mr. Carlos Niño himself. Lean back, tune in to these universal rhythms and enjoy.
Partial tracklist:
Marc Mac – Simple Folk
Ken McIntyre Sextet – Miss Priss
Sun Ra & His Arkestra – Fate In a Pleasant Mood
Daedelus – Sundown
AFRA – Digital Breath
Sebastião Tapajos & Pedro Dos Santos – Emboscada
Quasimoto – Rappcats Part 3
Vanessa Kendrick – 90% Of Me Is You
Yusef Lateef – Psychicemotus
Oneness of Juju – African Rhythms
Triple P – 50 Ways to Leave Your Lover
Milosh – You Fill Me
Cal Tjader – Aquarius
Semanforash – La Despedida
Dntel – Rock My Boat
Sun Ra & His Arkestra – Song No. 1
Carlos Niño - Aquarian Mix (02.24.05)
MIX:
DOWNLOAD
FROM THE VAULTS is an ongoing curation project produced by Ben Sinclair, resurfacing rare live performances and DJ sets recorded during dublab's first ten years.