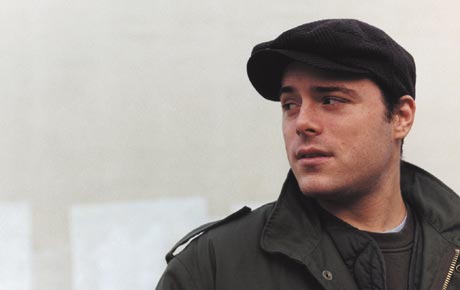 East coast hip-hop makes up the bulk of this mix from producer-DJ Lee Alan James aka Blockhead, all pulled from dusty, golden age rap records and a few choice indie cuts of the '00s — a couple of which were used prior to official release. The south, midwest and LA all get a visit too, while lyrically the mix stays within range of hard, street intellect — mostly great rappers sticking to rap shit.
As a producer, Blockhead had worked mostly with indie MCs like Aesop Rock and others, and labels like El-P's Definitive Jux. In the summer of 2005, Blockhead was touring to promote his solo full-length, the Ninja Tune release Downtown Science, when he stopped by dublab to lay down this 60-minute set. Much love to Blockhead, and to Ninja Tune for supporting impactful electronic artists and DJs over the years — so many have had a deep connection to Los Angeles' scenes, sounds and identity.
Tracklist:
EPMD – Rampage (Feat. LL Cool J)
Masta Killa – School
Mobb Deep – Shook Ones
Omega One – Coup D'etat
Despot – Crap Artist
Young Bleed – No Disrespect
Scarface – Body Snatchers
Masta Ace – Ace Iz Wild
Mr. Live – Make It Rowdy
Organized Konfusion – Releasing Hypnotical Gases
Goodie Mob – Black Ice (Sky High) (Feat. Outkast)
Cage – Stripes
Blockhead – Crashing Down
The Clipse – Virginia
Main Source – Peace Is Not the Word to Play
Aceyalone – Human Language
Dangerdoom – Sofa King (Danger Mouse Remix)
Devin the Dude – R&B
Blockhead - Live Rap Mix (09.20.05)
MIX:
DOWNLOAD
FROM THE VAULTS is an ongoing curation project produced by Ben Sinclair, resurfacing rare live performances and DJ sets recorded during dublab's first ten years.