Sid Vaga – guest session
Sunday, January 13 2019
02:00 PM - 04:00 PM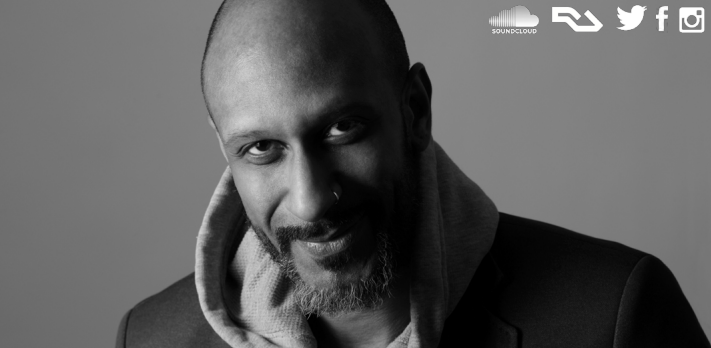 Sid Vaga took control over the turntables in 1999 and since then never stopped. Based in New York's Lower East Side this French DJ with Caribbean roots, has played in countless NightClubs, Festivals and Afterhours from Berlin to Chile.
A House Music lover indeed, born in Paris; Lucky enough to overhear influences and cool music as the little brother of a pure funk and jazz-music seeker. Writing down names while going through his big brother's Music collection, Sid found himself in the middle of a bunch of fusion-jazz, funk, b-side disco, afro-beat, brazilian, latin music, rap and Hip Hop records. Infecting his mind with slapping groovy basselines, seductive drums and horn sections, dissecting sounds while understanding that silence and even that crispy but charming vinyl crackle can be used as a musical note.
One day a friend asked to play at a restaurant during brunch hours; after doing it twice, just like that became resident of Café Noir for several years; Armed with a vinyl collection of underground house music, afro brazilian house and techno; Sid got addicted to the euphoria of connecting people through music, spinning from world grooves to down tempo electronica on late boozy nights for several years.
That Passion for making people dance took Sid to meet the crowds of Colombia, Cologne, Miami, Los Angeles, Las Vegas, Barcelona, Mexico, Santo Domingo, Morocco and Serbia. His contagious music along skillful mixes has achieved him respect between colleagues and DJ Sets in EXIT Festival 2016 in Serbia, Châlet Club in Berlin, We L?VE Summer in Morocco and La Reina Roja Rooftop Party during the BPM Festival closing night. His positive vibe has been felt in the dancefloors of well known venues like CIELO, PANTHER ROOM, PACHA NYC, LE BAIN, APT, the303 and LOVE just to name a few.
Sid has shared stage along Roy Davis JR, YoKOo, Peter Kruder, Funk D'Void, Oscar Barila, Nickodemus, Timid Boy among others. He is pretty busy making and releasing original tracks and remixes on Record Labels such as Wonderwheel Recordings, Laboratory Records, 3Bridge and Cha-Cha Project Recordings.
Signed by House music label Kling Klong Records from Berlin, owned by Martin Eyerer and managed by Rainer Weichhold. Sid's latest release is the fruit of a collaboration between Sid Vaga & Herald another french producer for Laboratory and Maya Records. Their collaboration features Roy Davis JR vocals and is titled 'Be As One', remixed by none other than Nathan Barato, and B-side track 'Dissident' putting Sid Vaga's signature sound on the wall of Kling Klong's tracks supported by Monika Kruse, Riva Starr, Josh Butler, Mat Joe, Groove Armada and many more…
At the very end of 2017 Sid released 'Get Up Daddy' signed by Deeplomatic Recordings UK in U.K which included a DJ W!ld remix. Placing Sid Vaga once again in the same home that features music from epic artists such as: Rick Wade, Funk D'Void, Frank Roger, Ninetoes, Mihai Popoviciu.
Sid will continue intoxicating everybody with his flavourful cocktail of energetic sounds with elements carefully placed in certain level of complexity that fulfills souls by merging emotions with the simplistic dancing needs into an orgasmic and satisfying auditive experience.

,
See more events at this location »
Get Directions: