WeALL – a benefit for the refugees on the border
Saturday, January 19 2019
01:00 PM - 05:00 PM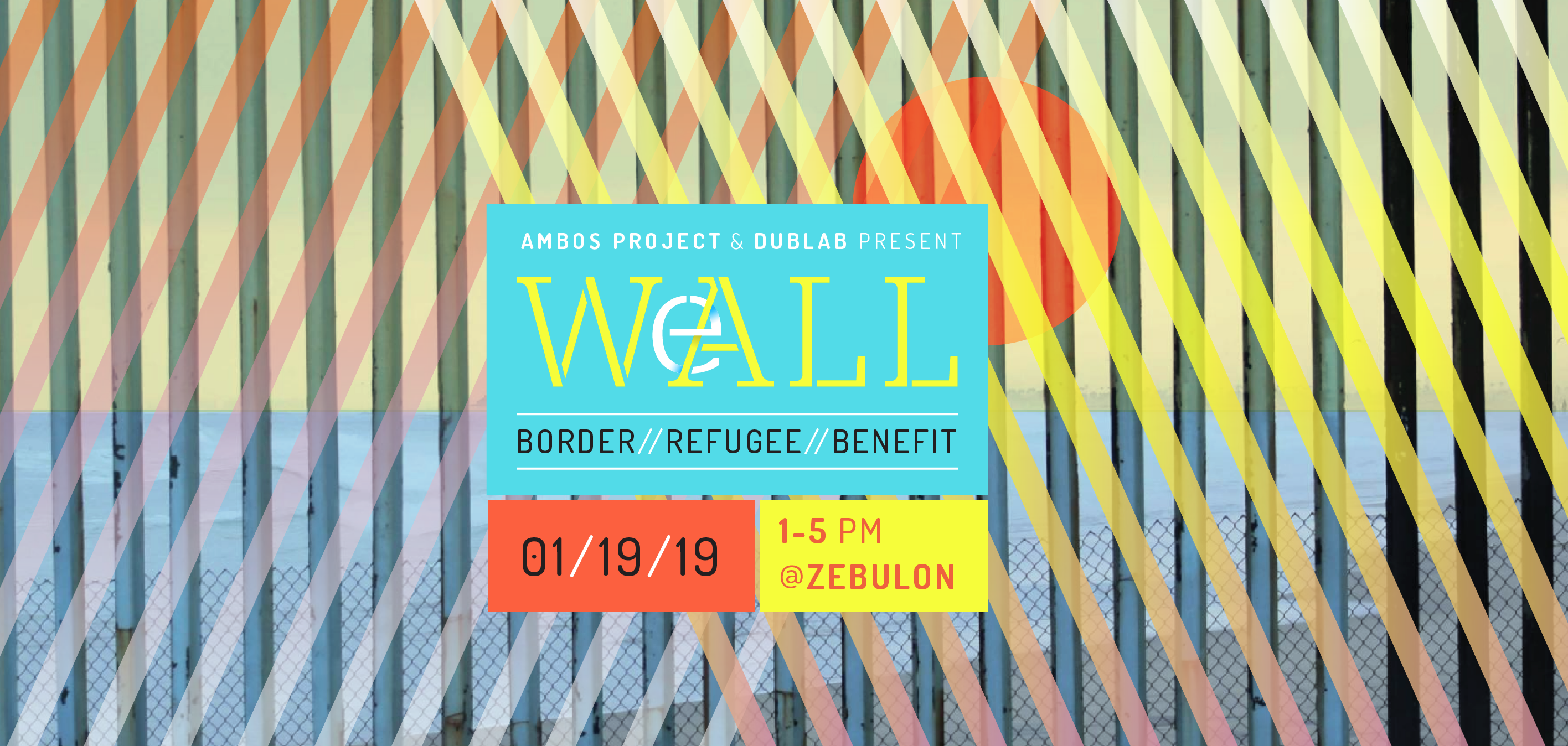 AMBOS Project & dublab present:
WeALL
a benefit for the refugees on the border
• We all need rights
• We all need refuge
• We all need dignity
• We all need freedom of movement
LIVE PERFORMANCES BY:
Ceci Bastida
Dorian Wood
Gemma Castro
DJ SETS BY:
Bardo Martinez (Chicano Batman)
Benny Jets
Chico Sonido
Devendra Banhart
Hoseh
Melissa Dueñas
Xandão
INSPIRATION INFORMATION FROM:
AMBOS Project
Josh Kun
+ More artists TBA
All Ages / 1-5pm
Zebulon
2478 Fletcher Dr
Los Angeles, CA 90039
The Zebulon kitchen will be open serving brunch.
• Donations of any amount welcome at the door to benefit Minority Humanitarian Foundation in their efforts to provide refugees with: Legal representation / Education / On-the-ground relief efforts / Transitional housing / Job placement + More! (Donate here)
• Please consider purchasing a "high-need" item from the Amazon Registry. Items are being assembled into customized aid packs and distributed by Ambos Project.
• Families Belong Together and other aid groups will be on site sharing information and opportunities for action.
• Thanks to Madre Mezcal for their generous support! Sales from a special "border free" Madre Mezcal cocktail will benefit the cause.
ABOUT AMBOS PROJECT:
AMBOS seeks to express and document border emotion through art made on opposite sides by providing a platform to bi-national artists along the border. // AMBOS busca expresar y documentar los sentimientos de la frontera a través de arte hecho en lados opuestos al proveer una plataforma a artistas bi-nacionales a lo largo de la frontera. Learn more at ambosproject.com.
ABOUT MINORITY HUMANITARIAN FOUNDATION:
Humanity knows no borders.
The mission of Minority Humanitarian Foundation is to provide a humanitarian response to the issues facing immigrants and refugees on a global scale. MFH believes that all humans should be treated with dignity and respect, despite country of origin. We at MFH are dedicated to building a global community dedicated to helping immigrant and refugees. Visit minorityhumanitarianfoundation.com
ABOUT FAMILIES BELONG TOGETHER:
Families Belong Together includes nearly 250 organizations representing Americans from all backgrounds who have joined together to fight family separation and promote dignity, unity, and compassion for all children and families.
Led by the National Domestic Workers Alliance, Women's Refugee Commission, MomsRising, FWD.us, United We Dream, People's Action, ACLU, Leadership Conference on Civil and Human Rights, MoveOn and others, the coalition has raised millions of dollars for immigrant children and families, mobilized hundreds of thousands of people in all 50 states to take action, and helped to reunite thousands of families.
Families Belong Together continues its work to permanently end family separation and detention, seek accountability for the harm that's been done, and immediately reunite all families who remain torn apart. Learn more at familiesbelongtogether.org.

,
See more events at this location »
Get Directions: