FROM GERMANY TO LA
Saturday, October 6 2018
09:00 PM - 03:00 AM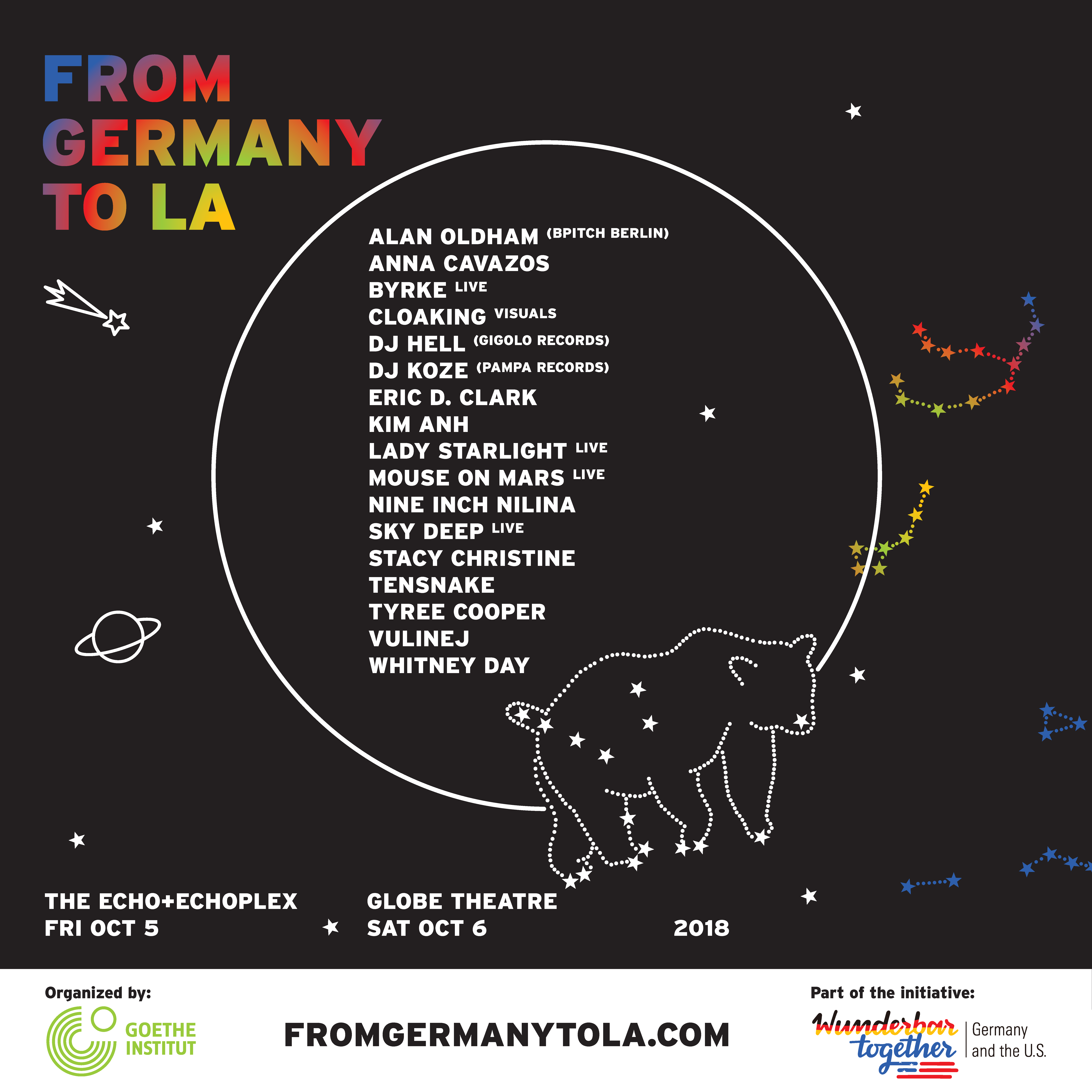 After From Berlin to LA 2016 and 2017, and The Lab 2017, we are doing it again!
New festival curation by YMA coming up on October 5 + 6 in LA, and as usual, with a diverse lineup, affordable ticket price, and central venues. Some new artists, and some artists we are happy to work with again: art work by Opashona Ghosh and Serigraffeur, 3-d mapping and projections by Cloaking, Lisa Wassmann, and Valquire Veljkovic, music by Alan Oldham, Anna Cavazos, Byrke Lou live, DJ Hell, Eric D. Clark, Kim Anh, Lady Starlight live, Nine Inch Nilina, Sky Deep live (presenting her Reclaim the Beats stage), Tyree Cooper, and Vulinej.
The festival is part of Deutschlandjahr 2018/19, a collaborative initiative of the Federal Foreign Office and the Goethe-Institut, with the support of the Federation of German Industries/BDI. RSVP on Facebook for Friday 5 and Saturday 6,        grab your ticket HERE.

Enquire about booking YMA's artists or event curation worldwide HERE

,
See more events at this location »
Get Directions: