Phantom Kino Ballett (Lena Willikens & Sarah Szczesny)
Thursday, September 20 2018
08:00 PM - 02:00 AM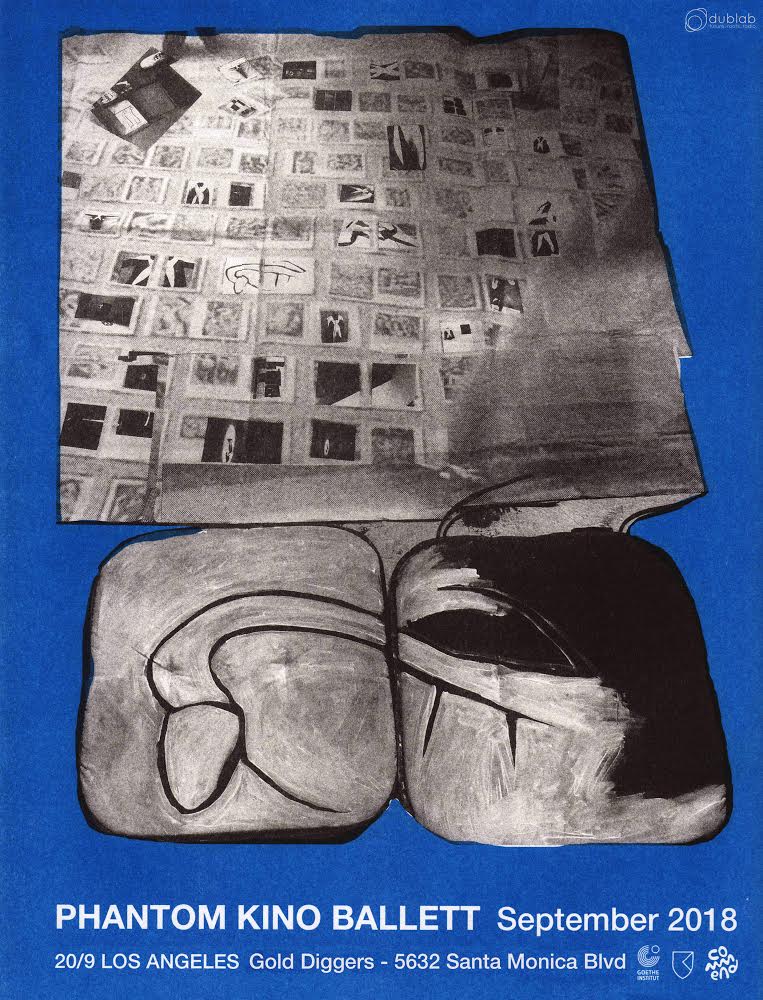 'Phantom Kino Ballett' is a 54-minute experimental video in which quotes from film scenes, snippets from interviews and spectres meet visual art, painted costumes, stroboscopic light and smoke machines. The result is an expanded-cinema performance and an hallucinatory audiovisual collage.
Top producer Lena Willikens and collaborator join forces for 'Phantom Kino Ballett', together creating an ever-mutating spirit world. 'Phantom Kino Ballett' is one giant sound bite featuring "black theatre, Holly Woodlawn´s nervous breakdowns, strobe and dance music, arpeggiated anime, Mario Montez´ mobilee, kinetic costume and Maria Callas´ chiffre."
The film will be presented along with DJ sets by:
Lena Willikens (Dekmantel / Salon des Amateurs)
Pete Swanson (Freedom to Spend, Yellow Swans)
Stephen & Pheel (Floating)
Tickets: $10 | Purchase at Resident Advisor
Presented by dublab and Floating, with the support of the Goethe-Institut.
Gold Diggers
5632, Los Angeles
See more events at this location »
Get Directions: