MODERN FUNK FEST with EGYPTIAN LOVER, ZACKEY FORCE FUNK, BEVERLY GIRL + MORE!
Saturday, June 16 2018
09:00 PM - 02:00 AM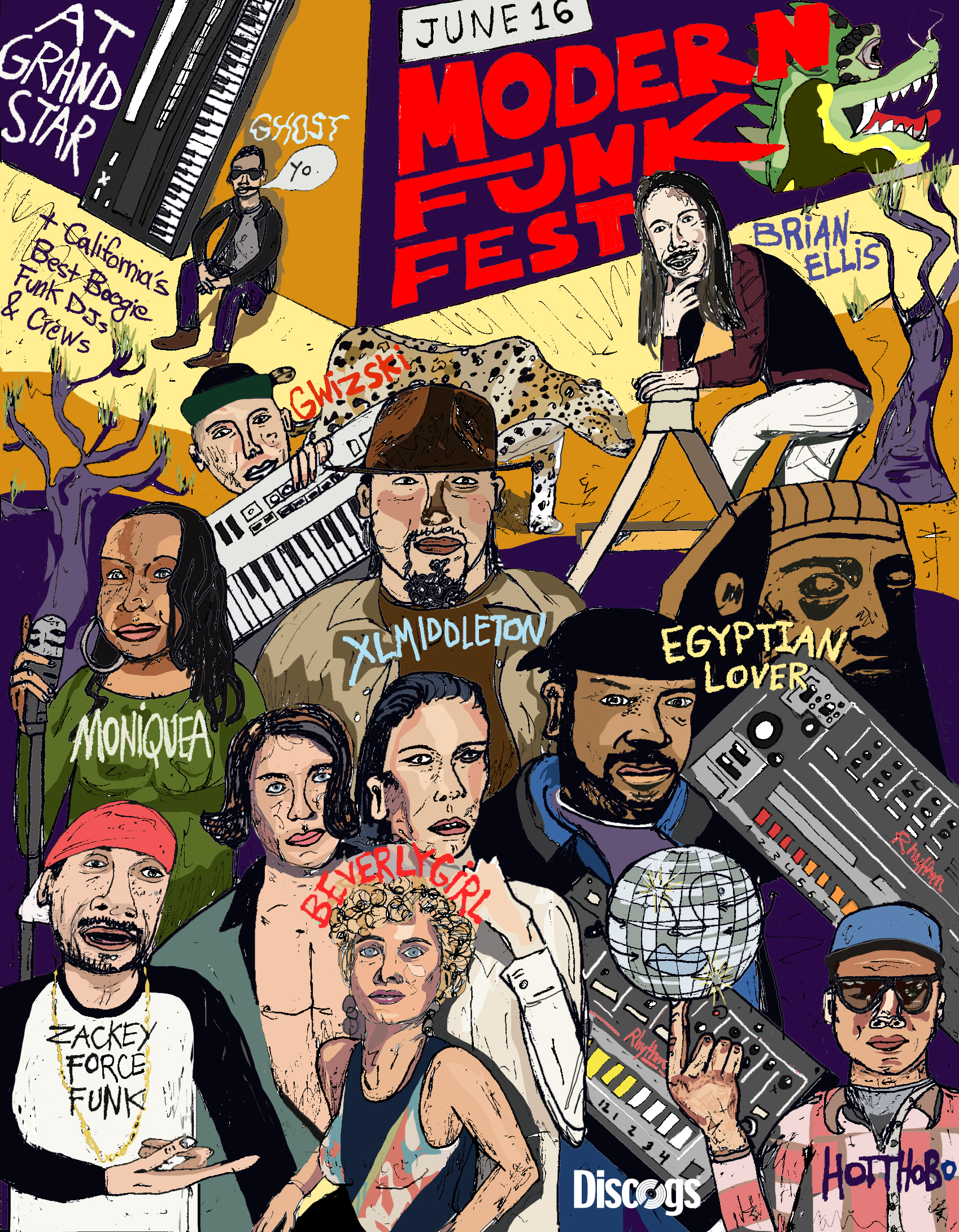 FEATURING LIVE PERFORMANCES BY:
EGYPTIAN LOVER (LIVE WITH BRIAN ELLIS, GHOST AND XL MIDDLETON)
BEVERLY GIRL
ZACKEY FORCE FUNK
DJs: HOTTHOBO, GWIZSKI, MAMABEAR, 5-D, AUSTIN BOOGIE CREW, ACTIVATE LA, FUNKMOSPHERE, UPTOWN BOOGIE, WAX WORKS
HOSTED BY: MONIQUEA
Presented by Modern Funk Fest, Discogs, MoFunk, and Hobo Camp.
Tickets $10 Early Bird, $12 Advance, $15 Door
Click here for more info and tickets.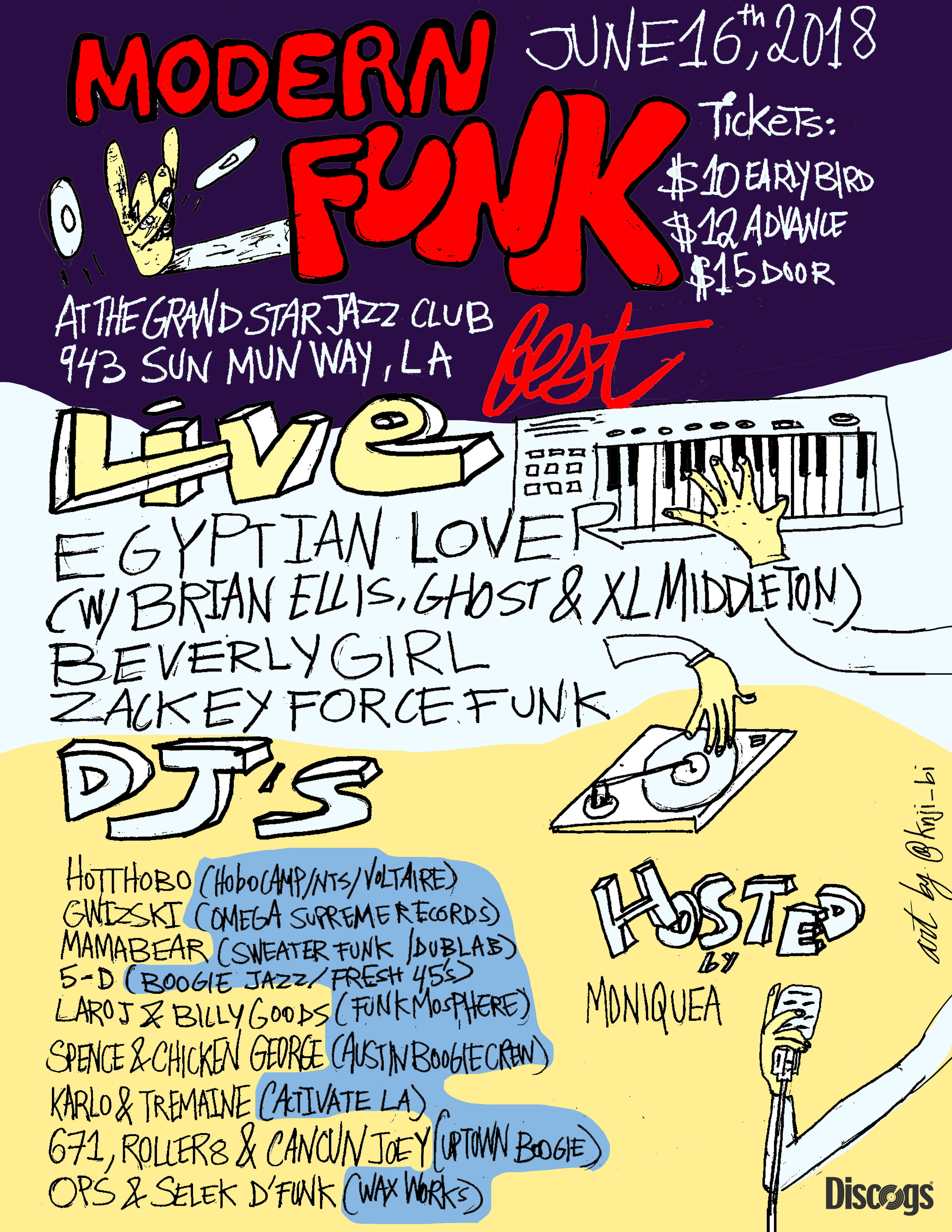 THE GRAND STAR JAZZ CLUB
943 Sun Mun Way, Los Angeles
See more events at this location »
Get Directions: