Kera / Y La Bamba
Thursday, April 12 2018
07:30 PM - 02:00 AM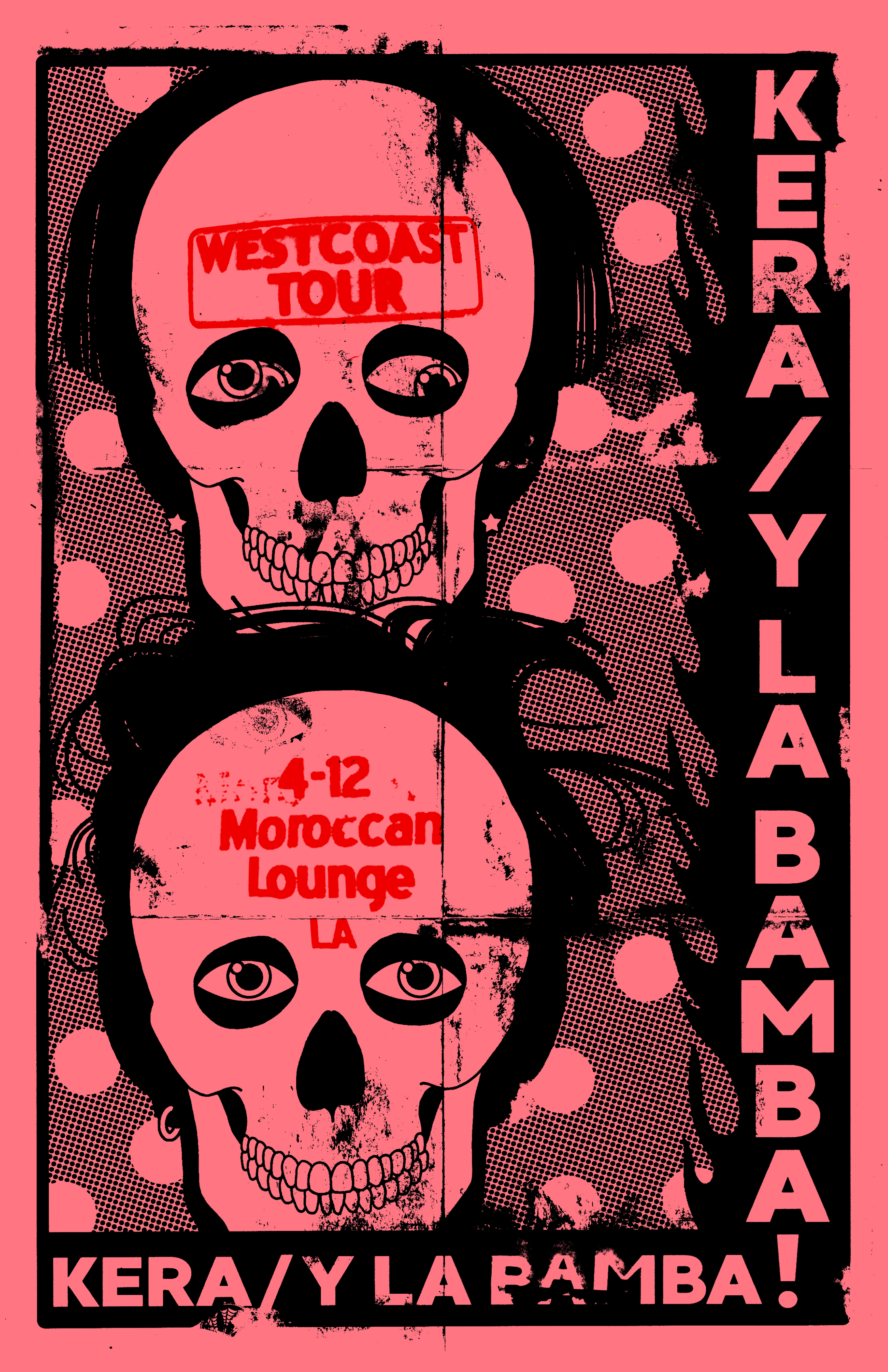 Once self-described as "bi-polar folk," LA-based musician and raconteur KERA has established themselves as both a gifted songwriter and a compelling performer. In an industry that relies so heavily on image and brand, their decision to cut against the current and reconnect to their music in it's most primordial forms has lead to the growth from Kera and the Lesbians to simply KERA.
This change is marked by a number of creative endeavors; their debut EP / film Fall. Apart., a new single with Devendra Barnhart, and an upcoming tour with Y La Bamba. With all of these, we are gifted a series of new projects that reflect something more honest, open, wounded and powerful. What emerges is KERA.
Luz Elena Mendoza returns to themes of searching, metamorphosis, shared humanity, and a faith that is greater than just religion.
Born in San Francisco as a first generation daughter of immigrant parents from Michoacan Mexico, she spent her childhood raised by the melodies and stories that were being told through traditional Mexican folk songs.
These songs being the conversations that were written and sung by her ancestors, yearn to be told and remembered, and have carried her throughout her journey
To battle misogyny at home, Mendoza inheritedly exposed her vulnerability to connect and heal through both musical and personal discovery.
From the intimate, contemplative verses in her native-language, to the revelations of the history in her roots, her story is delivered with poise, while still managing to keep the loping beats of her poetic expression emotionally raw.
These songs are a soundtrack built for coming to grips with, not just one's own mortality, but the fragility of the world, presenting sounds that carry the realness of ancestral trauma and the search of identity.
Moroccan Lounge
901 E 1st St, Los Angeles
See more events at this location »
Get Directions: