PROCEDURE
Wednesday, March 28 2018
05:30 PM - 08:30 PM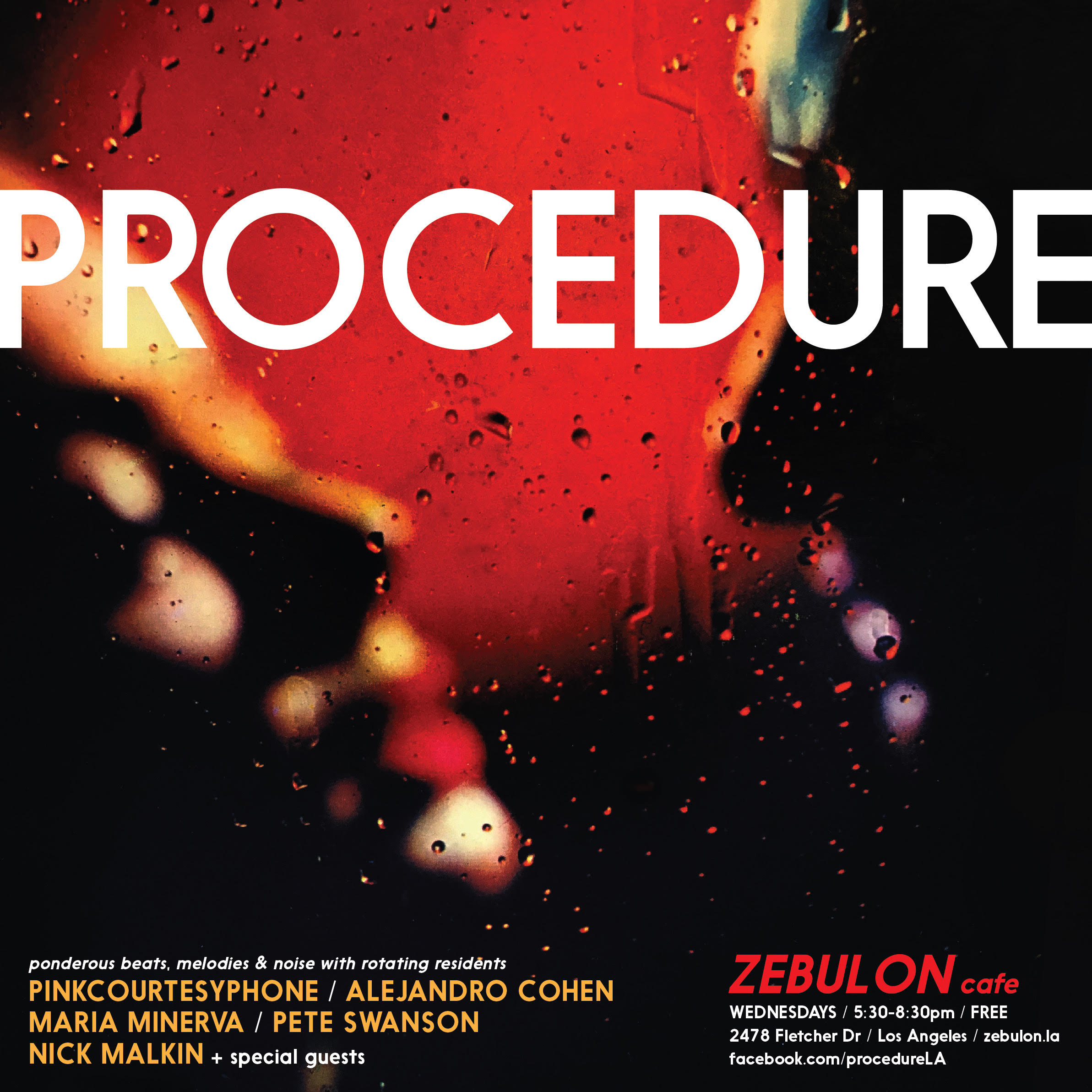 PROCEDURE is an evening of nonchalant mixing of ponderous beats, melodies & noise.
With rotating resident DJs:
Pinkcourtesyphone ( Richard Chartier / pinkcourtesyphone.com )
Ale Cohen ( Pharaohs / dublab.com )
Maria Minerva ( mariaminerva.com )
Pete Swanson (Yellow Swans / Freedom to Spend )
Nick Malkin ( Post-Geography NTS)
+ special guestsWhat do we play you ask? new sounds, old sounds, future sounds. smatterings of electronica, avant-pop, new wave, post punk, goth, industrial, disco-dollies, experimental dub and whatever suits our fancy. something for everyone… and nothing for some… around Los Angeles since March 2015.
…Every wednesday  / 
5:30-8:30pm
 / FREE
Zebulon
2478 Fletcher Drive, Los Angeles
See more events at this location »
Get Directions: