The Other Art Fair w/ DUBLAB x Ace Hotel
Sunday, March 18 2018
11:00 AM - 06:00 PM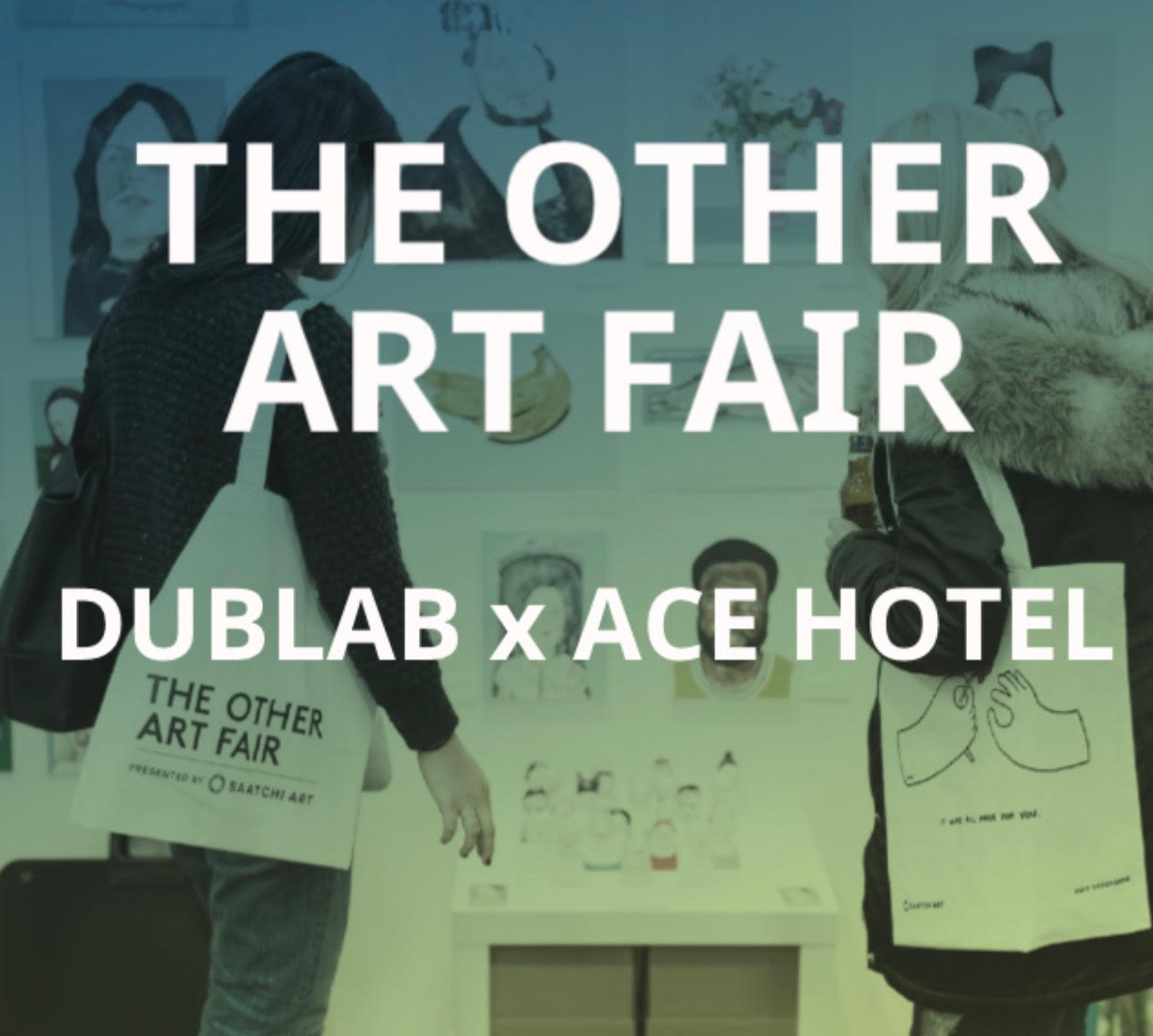 DUBLAB x ACE HOTEL
The Other Art Fair's Official Hotel Partner Ace Hotel DTLA present audio curation by dublab, featuring a series of electrifying DJ sets and live radio broadcasting.
Audio Curation Program:
Thursday March 15 – Private View:
6pm to 8pm: Slayron
8pm to 10pm: DJ Tottie
Friday March 16:
3pm to 5pm: CALLIE
5pm to 7pm: Danny Holloway 
7pm to 9pm: Seano
9pm to 11pm: DJ Lady C
Saturday March 17:
1pm to 3pm: Victoria O'Hanlon
3pm to 5pm: Frosty
5pm to 7pm: Daddy Differently
7pm to 9pm: DJ Wyldeflower
9pm to 10pm: Ale
Sunday March 18:
11am to 1pm: Jen Ferrer
1pm to 3pm: Mamabear
3pm to 5pm: Hoseh
5pm to 6pm: Ale
ABOUT THE OTHER ART FAIR
The Other Art Fair is the leading artist fair to discover and buy art direct from the very best emerging artistic talent. Founded in London, UK in 2011, the fairs are now strongly established in the US, UK, and Australia, with annual and biannual editions across the globe in London, Bristol, New York, Los Angeles, Sydney, and Melbourne – and plenty more to come!
This March 15-18, 2018 The Other Art Fair is thrilled to make it's debut in the heart of Los Angeles at The Majestic Downtown, presenting a hand picked selection of the next generation of art stars and thousands of original artwork encompassing all mediums.
Celebrated for its unique and immersive visitor experience, The Other Art Fair's inaugural Los Angeles edition will continue to delight and inspire art lovers with appearances from a distinguished Guest Artist, immersive art projects and theatre performances, live music, a mouth-watering restaurant and bar area, and much more.
The Majestic Downtown
650 South Spring Street, Los Angeles, CA 90014
See more events at this location »
Get Directions: