Greg Belson – Divine Chord Gospel Show Soundclash Special vs TONY TROFFA
Wednesday, July 25 2018
02:00 PM - 03:00 PM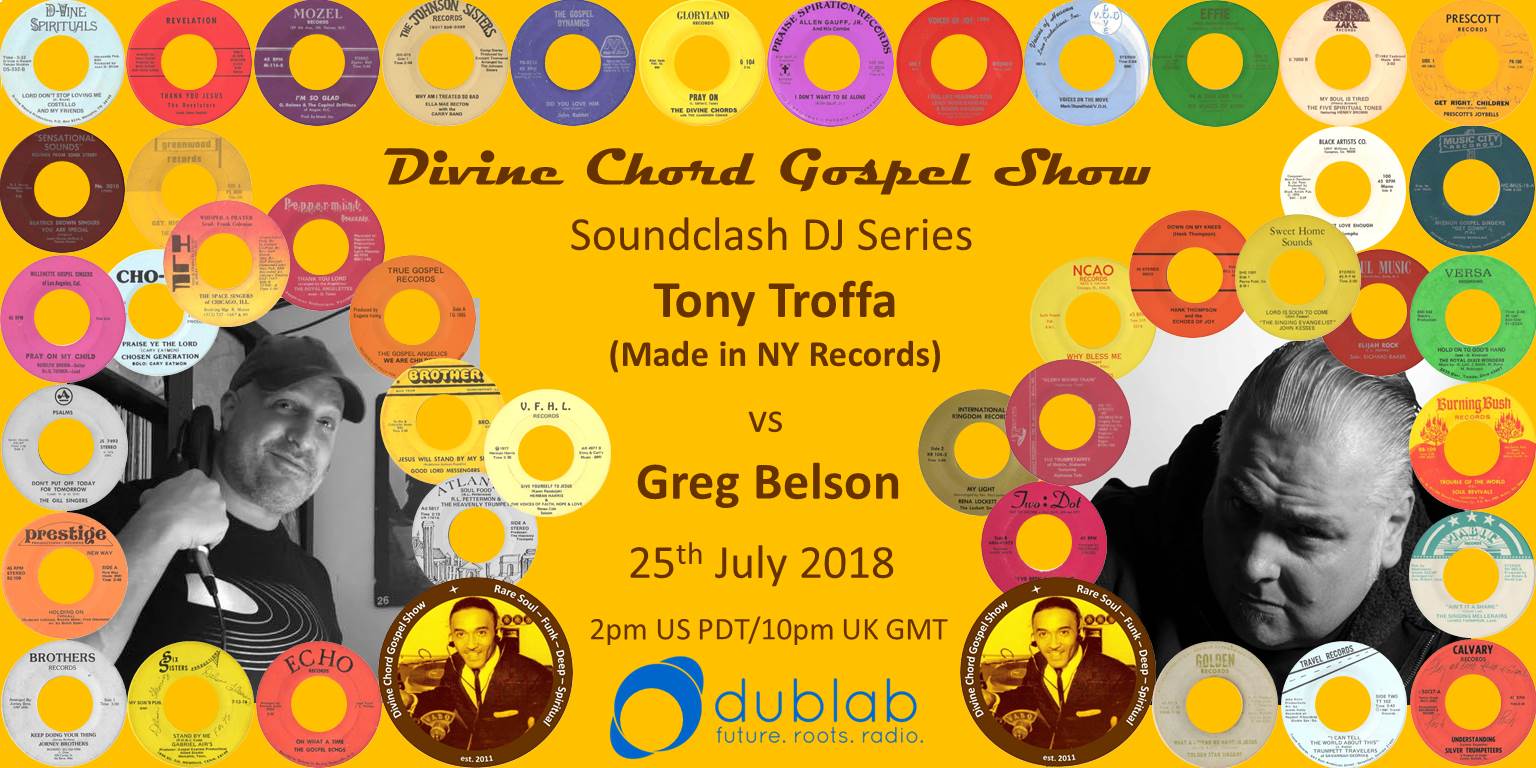 The Divine Chord Gospel Show branches out into gospel influenced cuts and artists that crossed over to performing secular cuts too; so plenty of rarities all played from original vinyl, either on 45 or LP format.
Come Wednesday 25th July, it's a coast-to-coast battle royal, with my guest DJ takin' up the challenge;
TONY TROFFA (Made in N.Y. Records)
Tony is a DJ caste from the same mold of the classic NYC '77 era with a healthy nod to the Block Party metality. He's gone deep into the gospel for some time and you can catch him broadcasting weekly on 'Two 12s. Wax and a Bozak Show' "live" every Sunday from 11:00am-1:00pm est. on Prepartyradio.com. He's also the mastermind behind the awesome Made in N.Y. Records, so check out their amazing club style releases.
Your host Greg Belson will be delivering a very special mix into the Soundclash fray….a label focus into the disco side of the essential, legendary label;
SAVOY RECORDS
This is gonna go off….believe!

,
See more events at this location »
Get Directions: